PCA9622DR I2C 16ch LED driver borad with 4x4 LEDs onboard
This I²C-bus controlled 16-bit LED driver chip is for PCA9622DR by NXP. The PWM controller adjusts the brightness of LEDs.
The on-board 16 LEDs will blink smoothly just by connecting it to I²C-bus and issuing a command. LEDs are arranged in an evenly spaced 4x4 grid.
For more controlling method, please refer to product page or PCA9622DR Datasheet.
Features
Supply voltage range: 2.3 V ~ 5.5 V

Individual LED port for 16 channels

Output enable function on all LED port

All ports have on/off and 8 bit resolution (256 steps) controlled by PWM

All ports have individual / group controller

16 Red LEDs

Output peak current : 100mA

Signal pin for external drive

Interface: I²C

Pull-up resistor for I²C (not included)
Precautions
Pin header
Please purchase the pin header separately and solder them depending on each use.

Output enable function on LED port
Although PCA9622DR has an output enable pin (OE), LED port is fixed to output mode because it is connected to GND at default.
If you cut jumper (SJ8) on back, OE pin will come into effect and you will be able to control it by external devices.

I2C pull-up resistor
Pull-up resistor is not included. If you want to add it, please solder chip resistor (size 1608) on R17, R18 on board.

I2C address
Default address is setup to 0×E0 (1110 000X) by solder jumper (SJ7 ~SJ1). You can change bottom side of I2C address easily by processing solder jumper (SJ3, SJ2, SJ1) on back of board.If you want to change address of upper side, you will need to process solder jumper (SJ7, SJ6) on surface and solder jumper (SJ5, SJ4) on back of board. To do this, first you will have to cut the pattern and then connect wire to VDD (1) or GND (0).

Layout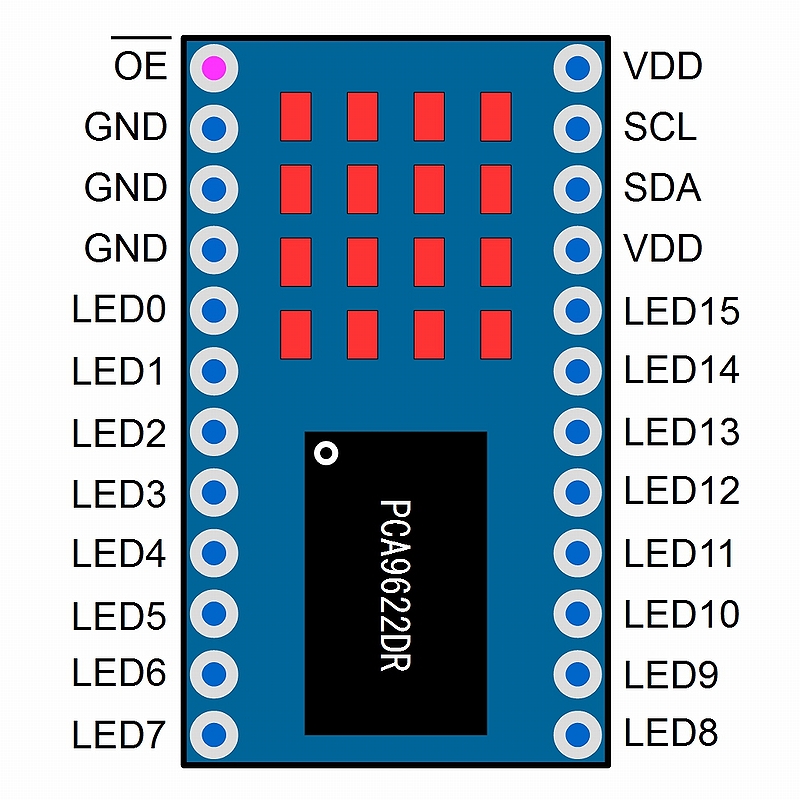 Surface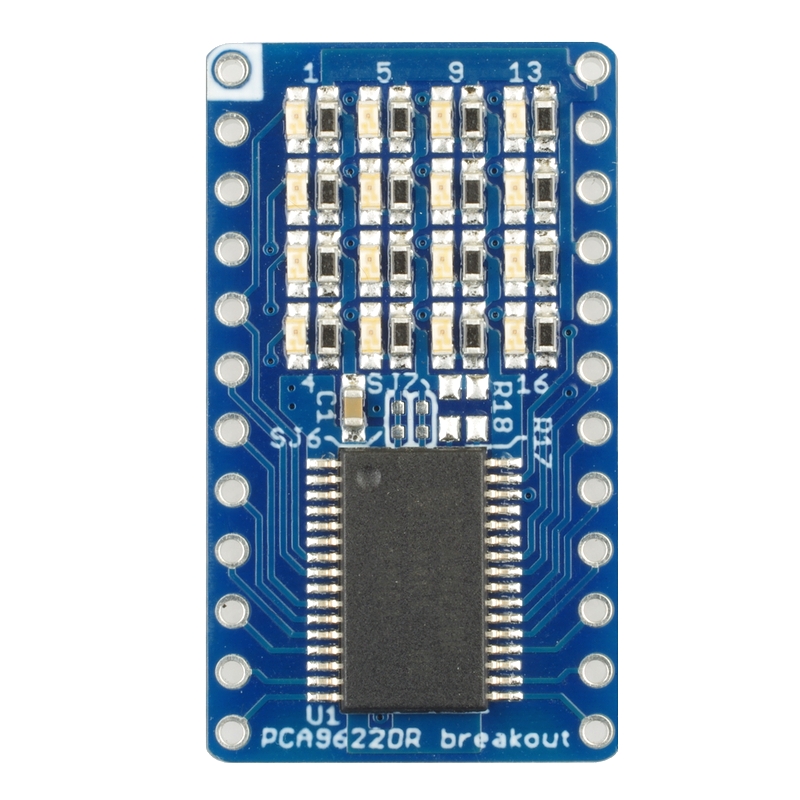 Back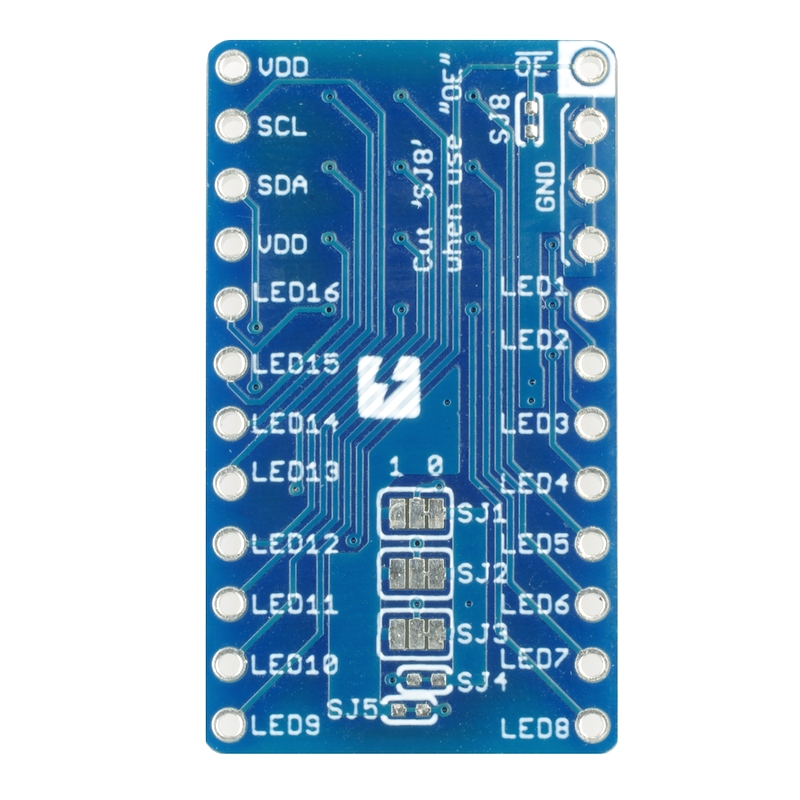 Documents