PCAL9555APW I2C GPIO Expander
PCAL9555APW from NXP is an I2C GPIO expander which uses PCAL9555A, a low voltage 16-bit General Purpose Input/Output (GPIO) expander with interrupt and weak pull-up resistors for I²C-bus/SMBus applications.
The wide VDD range of 1.65 V to 5.5 V allows the PCAL9555A I2C GPIO Expander to work at both 3.3V and 5V.
◆ Specification
Operating voltage: 1.65V~5.5V
Able to control 16 port (8 port × 2 groups) versatile I/O
Each port has individual I/O settings
Has patterns for I2C pull up resistor (resistor not included)
Has solder jumpers for I2C address settings × 3
Has interrupt output signal from IC
◆ Caution
※ Please prepare solder pins separately and solder them as needed.
◆ About I2C Address
You can change I2C address by cutting A2, A1, A0 jumpers on back of board. All of them are all connected to "0"(GND) at purchase, so the address will be 0x40(0100 000X).

◆ Surface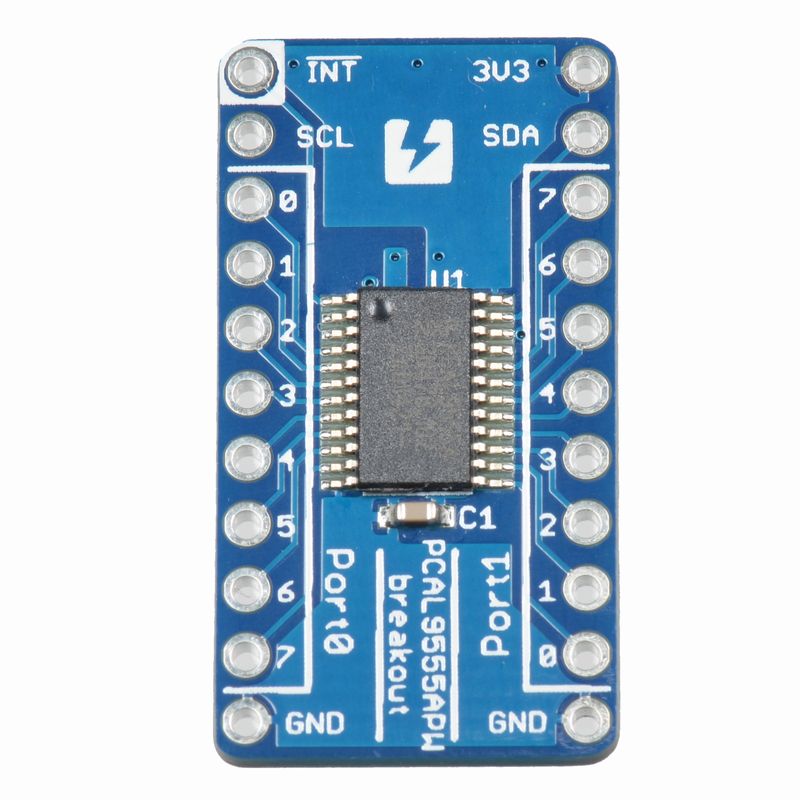 ◆ Back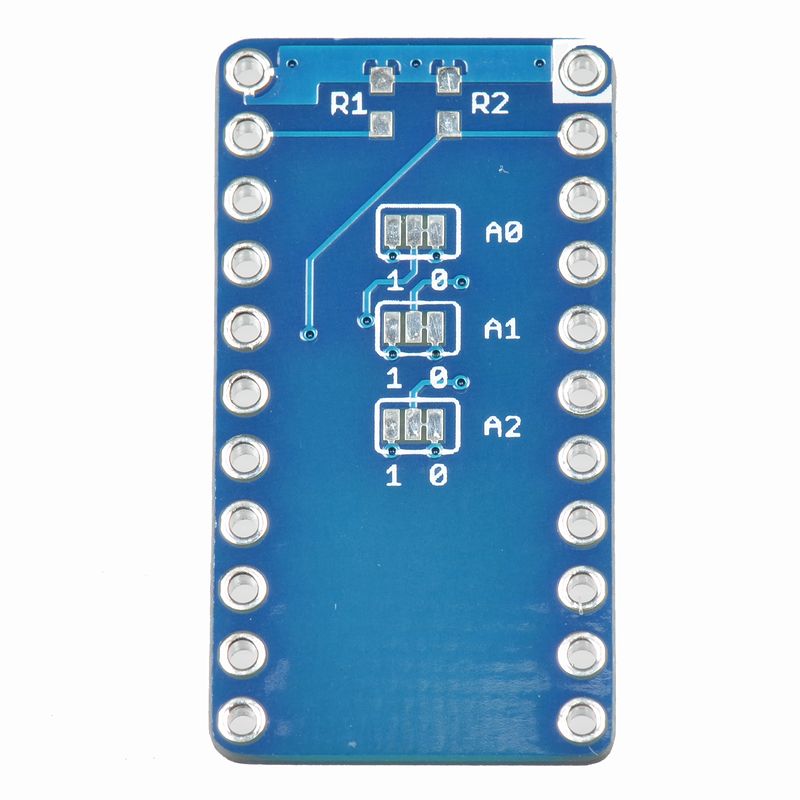 ◆ Documents