PCA9629APW stepping motor driver breakout board
This board has PCA9629APW, the stepping motor controller IC by NXP, soldered onto a breakout board.Output wave train is programmable using control registers. The control registers are programmed via the I²C-bus.
This board is an IC controller and does not have a motor driver. Please choose an appropriate driver on your own.
Spec
Operating voltage: 4.5 V ~ 5.5 V.
Controls four Unipolar stepping motor coils
Four balanced push-pull type outputs capable of sinking 25 mA or sourcing 25 mA
One-phase (wave drive), two-phase, and half-step drive format logic level outputs
Programmable motor action either multiple times (1 to 255) or continuously
Programmable re-start motor with new speed and operation while motor is still running
Programmable ramp-up on start and ramp-down to stop
32-bit step counter to count output steps
Programmable watchdog timer with option to generate interrupt, reset device or stop motor
Four general purpose I/Os: P0 to P3
A variety of interrupting features from IC
Interface: I2C
I2 address: 0 × 40 (0100 000x) ~ 0 × 5E (0101 111x)
A pattern signal on pull-up resistor for I2. (resistor is not included)
Cautions
About pinheader
Please prepare the pin header by yourself and solder it depending on your purpose.

About pull-up resistor for I2C.
The pull-up resistor for I2C is not included at default. If you are thinking of adding, please solder chip resistor to R1 and R2 on back of board (chip size: 1608). When doing this, please be advised to assemble chip resistor first, because the distance between chip resistor and pin header is close.

About I2C address
Default address is 0 × 44 (0100 010X) according to solder jumper (AD1, AD0) on back of board.
You can change I2C address by processing solder jumper as shown on below chart.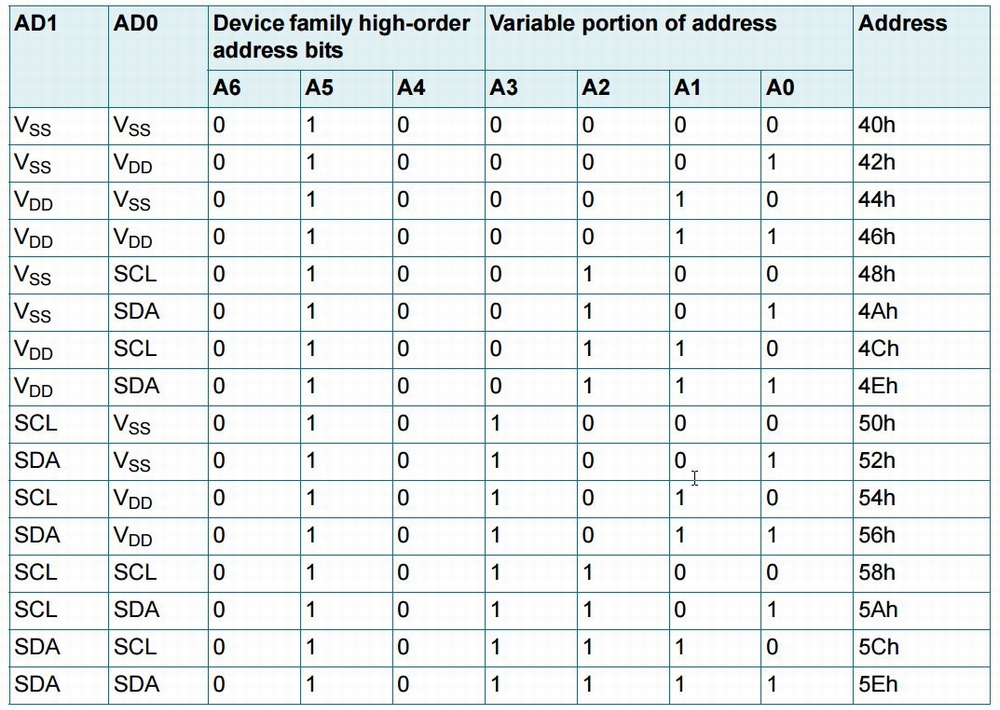 Surface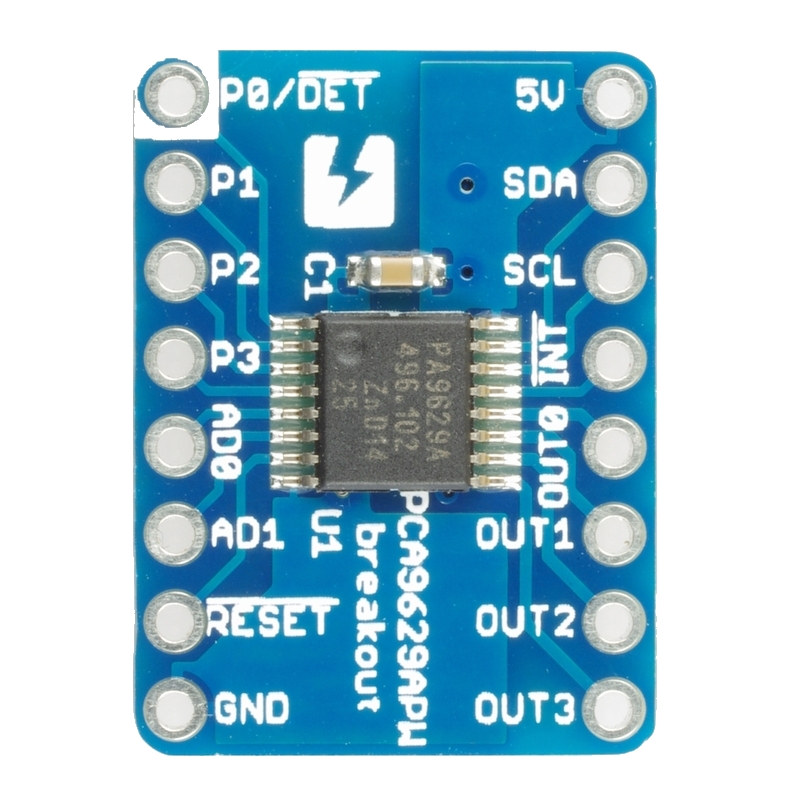 Back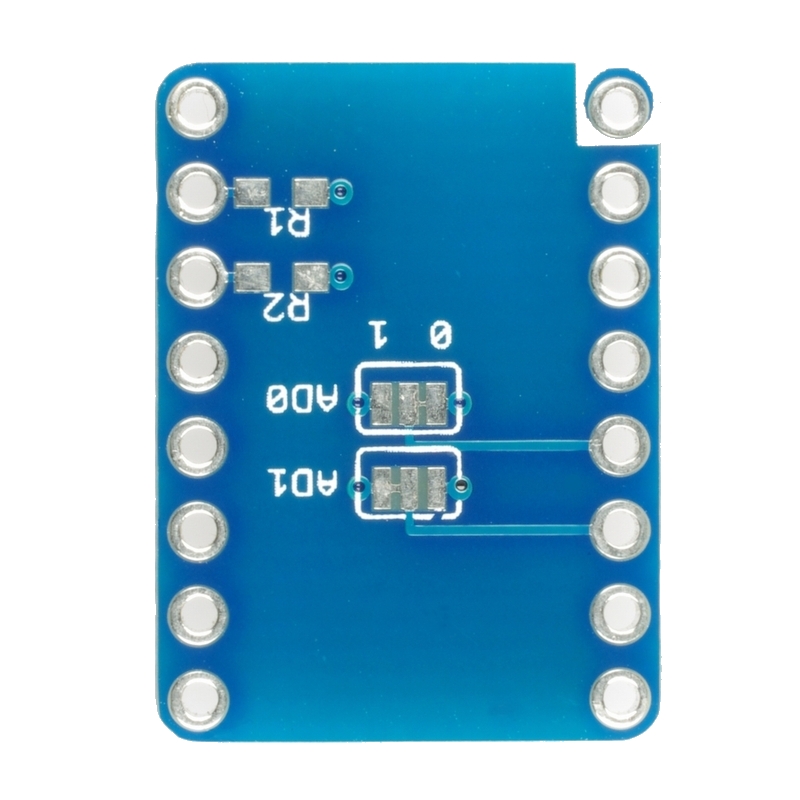 Documents