PCF2129AT real time clock with SPI/I2C bus interface breakout board
This is a Real Time Clock module for the PCF2129, a Real Time Clock IC by NXP. The PCF2129 has a selectable I²C-bus or SPI-bus.
It also has a backup battery switch-over circuit that lets you backup the timestamp information.
Features
Operating voltage: 1.2V - 4.2V

Temperature Compensated Crystal Oscillator (TCXO) with integrated capacitors

Typical accuracy:

PCF2129AT: ±3 ppm from -15 °C to +60 °C

Provides year, month, day, weekday, hours, minutes, seconds, and leap year correction

Timestamp function:

with interrupt capability

detection of two different events on one multilevel input pin (for example, for tamper detection)

SPI-bus and I²C-bus interface

Battery backup input pin and switch-over circuitry

Programmable watchdog timer with interrupt

Programmable alarm function with interrupt capability
Cautions
Please prepare pin headers separately and solder them for your intended use.
Pin allocation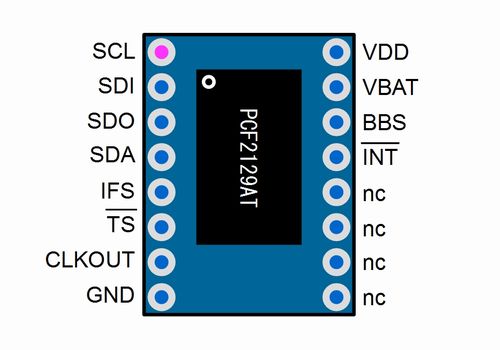 Surface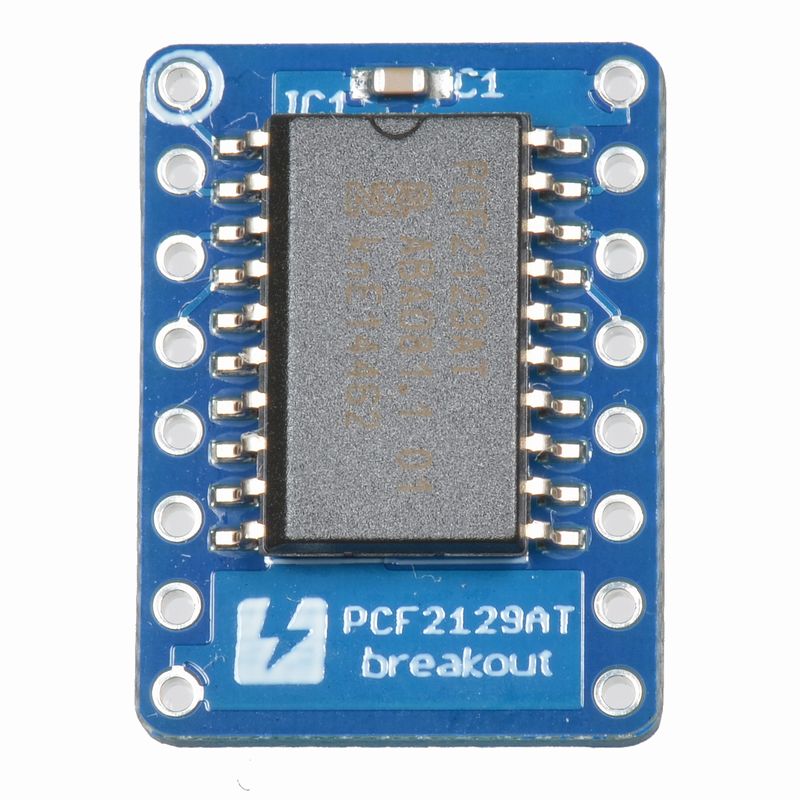 Back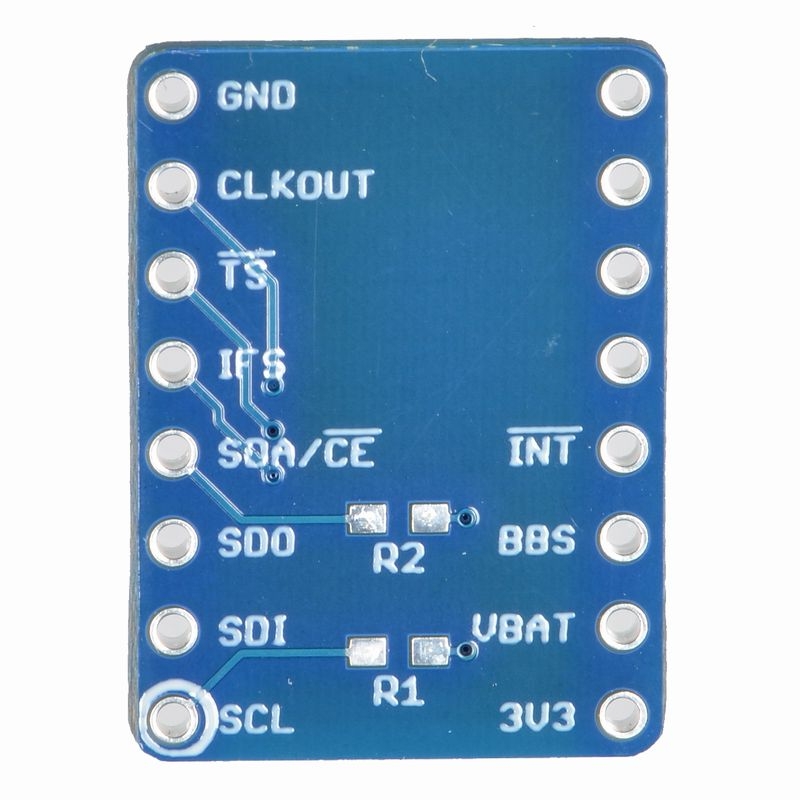 Documents