Switch Science mbed HRM1017r3
This product is the updated version of mbed HRM1017. The 3 major changes are below.
The revision of [nRF51822] chip on HRM1017 (2 to 3).
Expanded the long side of board to antenna length.
Altered silk.
The Switch Science mbed HRM1017r3 is FCC and Japan radio type approved Bluetooth low energy development board with Nordic nRF51822 SoC.
Unlike nRF51822-mKIT, this board does not have 37.768 kHz crystal.
Please use BLE library on mbed.org which uses internal electronic oscillator for development.
This product is compatible to mbed 2.0 and will NOT be correspondent to mbed OS 5.0.
Features
Nordic nRF51822 System-on-Chip combining Bluetooth v4.1-compliant 2.4 GHz multiprotocol radio and ARM Cortex-M0 processor on a single chip optimized for ultra-low power operation
2.54 mm (0.1 inch) pitch, bread board friendly 29 GPIOs
USB drag and drop flashing
USB Virtual COM port for serial terminal
CMSIS-DAP interface for programming and debugging from offline tools
Accepts power through:

Micro-B
Pin header (1.8 V-3.6 V Typ. 3.0 V)
Documents
Back
The space between the pins (width of board) are 600 mil (generally 15 mm)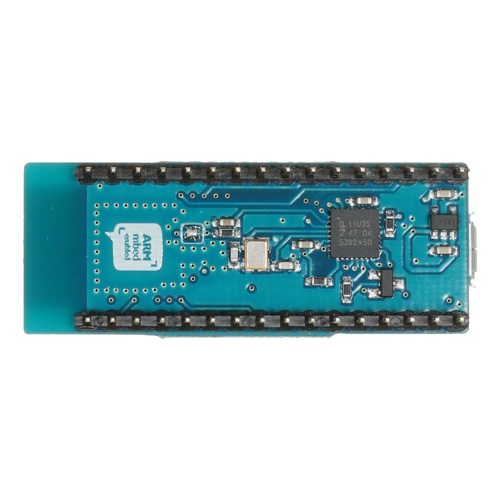 Mechanical datasheet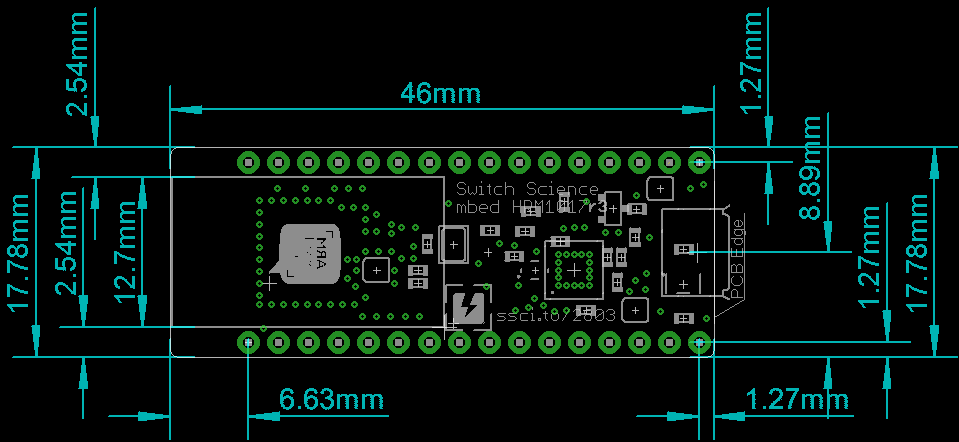 When it does not read COM port on Windows
You will be asked to install a specific driver for recognition. Please go to Windows serial configuration on mbed.org and get the installer from [Download latest driver]
Connect to mbed.
Start the downloaded installer and install the drive without opening mbed drive on explorer.
Related Product
BLE module on Switch Science mbed TY51822r3 is Taiyo Yuden EYSGCNZWY. EYSGCNZWY is FCC, IC, and TELEC approved.

Shipping Method:

EMS

Price:

38.00

USD

out of stock