Switch Science mbed TY51822r3
This is a BLE (Bluetooth Low Energy) development board with RF51822 chip from NORDIC. It is a Switch Science original based on Taiyo Yuden EYSGCNZWY which is FCC, IC and TELEC approved.
Switch Science mbed TY51822r3 is a successor product of mbed HRM1017, the mbed Enabled BLE development board which Switch Science launched in June 2014. The most significant difference between TY51822r3 and mbed HRM1017 is its RAM size, which is doubled from 16 KB to 32 KB. This makes it possible to run larger applications such as IPv6 enabled.
Switch Science mbed TY51822r3 supports mbed OS 5.0.
Pin header is not mounted on the board. This product is made suitable for various uses including individual electronics projects, prototyping of IoT devices, and various Research and Development.
Features:
SoC:Nordic Semiconductor nRF51822
SoC: Nordic Semiconductor nRF51822
- Flash: 256 KB
- RAM: 32 KB
- LFCLK: 32 kHz
- 2.54 mm (0.1 inch) pitch, bread board friendly 29 GPIOs
Caution! GPIO port can drive up to 0.5 mA!
- USB drag and drop flashing
- USB Virtual COM port for serial terminal
- CMSIS-DAP interface for programming and debugging from offline tools
- Accepts power through:
- Micro-B
- Pin header (1.8 V - 3.6 V Typ. 3.0 V)
- Interface: SPI, UART, I2C, GPIO
- Dimensions: 17.7 mm x 45.0 mm x 5.3 mm
Documents: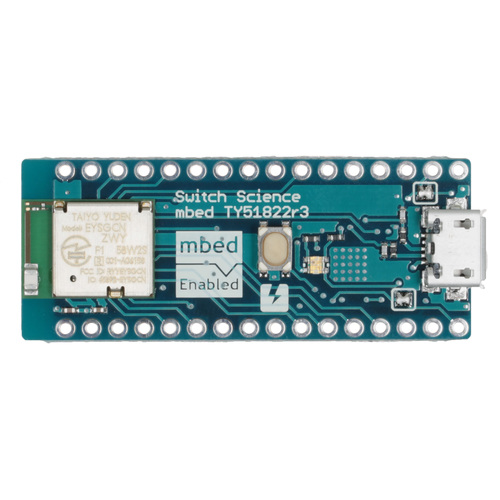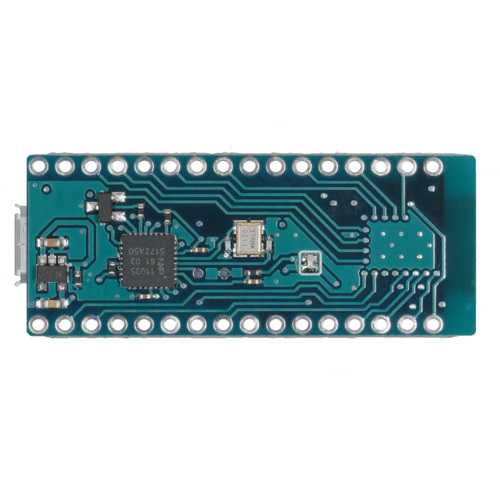 Firmware Information
We are shipping product with firmware version 20160812 as of September 14th. Changes from previous version are:
Built from refactored firmware (DAP Link).
Reset (BL) button enabled.
For more detailed information on firmware, please refer to Firmware Switch Science mbed TY51822r3.
Related Product
Shipping Method:

EMS

Price:

2.39

USD

The Switch Science mbed HRM1017 is FCC and Japan radio type approved Bluetooth low energy development board with the Nordic nRF51822 SoC. This board is also compatible with nRF51822-mKIT except the 32.768kHz crystal availability.

Shipping Method:

EMS

Price:

35.00

USD

This item is retired.

Shipping Method:

EMS

Price:

1.73

USD