Switch Science mbed HRM1017
This product has been retired. Replacement:SSCI-028035.
---
The Switch Science mbed HRM1017 is FCC and Japan radio type approved Bluetooth low energy development board with the Nordic nRF51822 SoC. This board is also compatible with nRF51822-mKIT except the 32.768kHz crystal availability.
This is also compatible with the Nordic nRF51822-mKIT evaluation board except that it does not have the 32.768kHz crystal while nRF51822-mKIT does.
Nordic nRF51-SDK license is NOT bundled. This board is for developing with the mbed online compiler.
Features:
Nordic nRF51822 System-on-Chip combining Bluetooth v4.1-compliant 2.4GHz multiprotocol radio and ARM Cortex-M0 processor on a single chip optimized for ultra-low power operation
2.54mm (0.1inch) pitch, bread board friendly 29 GPIOs
USB drag and drop flashing
USB Virtual COM port for serial terminal
CMSIS-DAP interface for programming and debugging from offline tools
Accepts power through:

Micro-B
Pin header (1.8V-3.6V Typ. 3.0V)
mechanical datasheet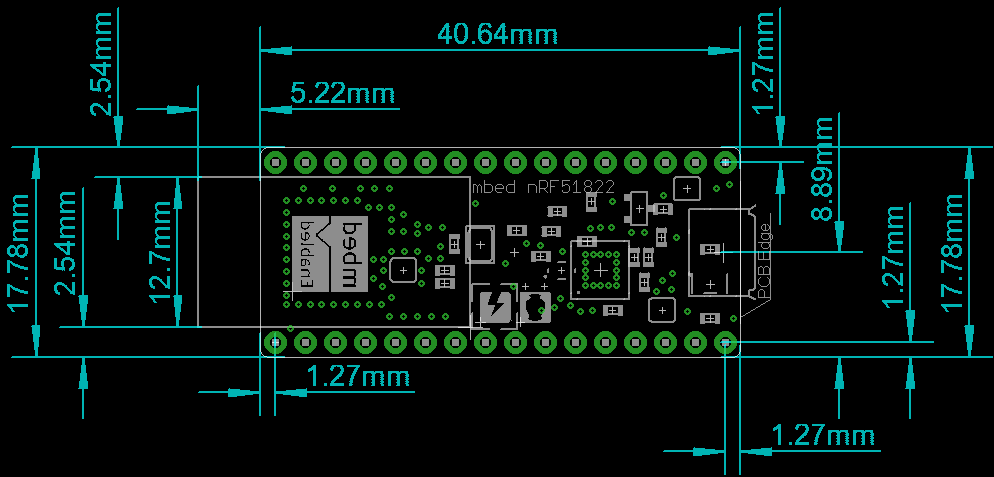 Documents:
日本語のページはこちらからどうぞ。
Related Product
Shipping Method:

EMS

Price:

156.00

USD

Breakout board for the Hoshiden HRM1017, small Bluetooth Low Energy (BLE) module

Shipping Method:

EMS

Price:

20.00

USD

This item is retired.

2ch LED simple signal monitor using FET

Shipping Method:

EMS

Price:

3.13

USD