Breadboard Power Supply 5V with PTC
A breadboard power supply board that takes power from a microUSB and outputs a fuse protected and regulated 5 V. It come with a resettable fuse (PTC) for the hold current of 250mA and the trip current of 580mA. Removing the short, the PTC 'resets' and allows current up to 250mA to flow again.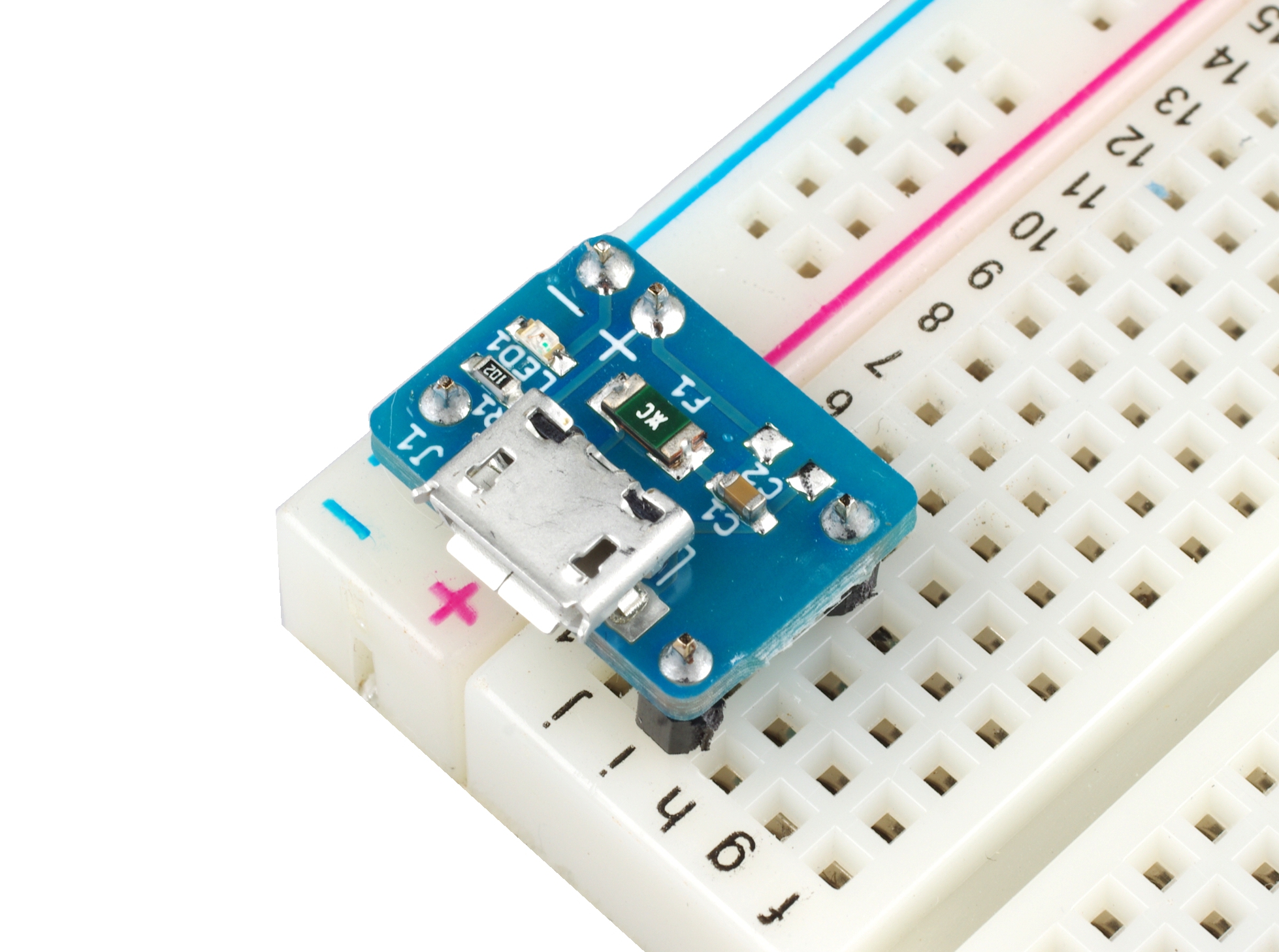 +- on the module and +- on breadboard should match when connecting.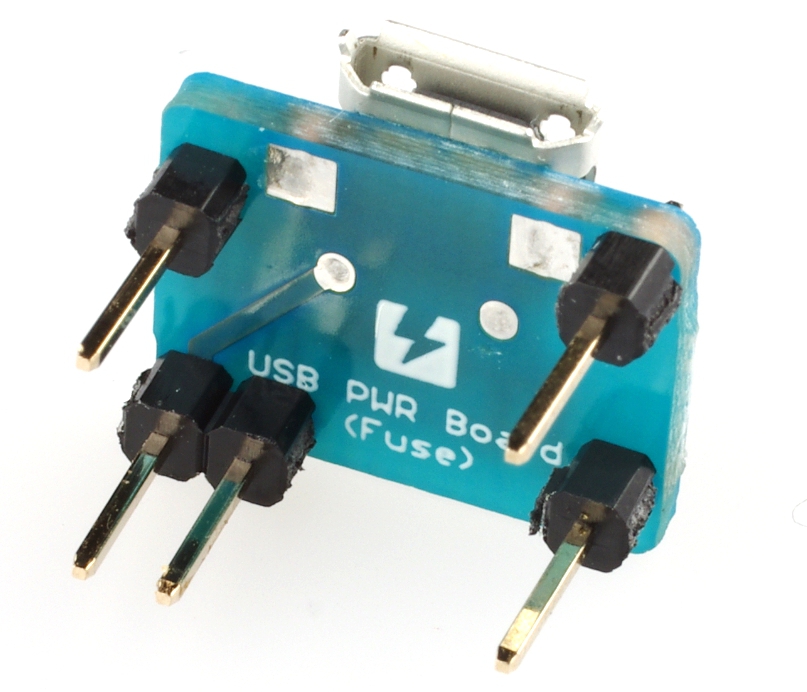 Pin headers are assembled so there is no need to solder them.
Features
microUSB
Output voltage: 5 V(USB Dependent)
Resettable fuse
Hold current: 250mA
Trip current: 580mA
It will shut down if you turn on the current continuously or under 580mA according to environment temperature.
It may take time to shut down depending on current.
The current will not completely stop upon shut down.
Includes
Documents