3.3 V step-down power supply board for breadboard
5 V to 3.3 V, this is a converter board for breadboard with step-down voltage regulator.
Features:
Supply voltage: 5 V
Output voltage: 3.3 V
Maximum output current: 200 mA
Documents:
Pins on the board:
Refer to image below
GND: upper row, close to LED
5 V input: in the middle
3.3 V output: the rest
How to:
Mount the soldered header onto the breadboard. 5 V is supplied from the upper part and draws 3.3 V to power line of the breadboard.
Note: This item does not come with pin headers.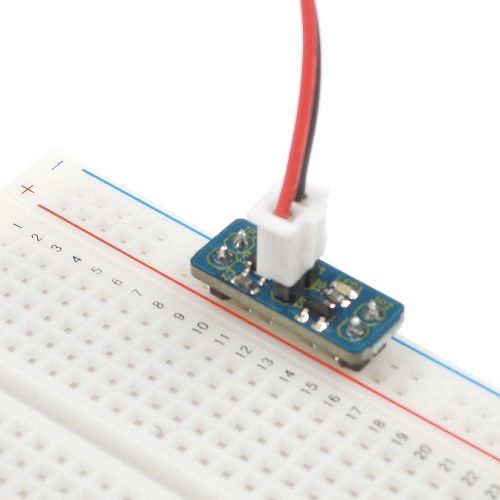 Warning:
As you see in the picture below, please be careful with the direction of the breadboard you are mounting. Make sure that 3.3 V output will not end up with a short circuit, damaging this board and the power supply.
Related Product
Shipping Method:

EMS

Price:

2.39

USD