Breadboard Power Supply Kit 5V/3.3V
Breadboard Power Supply Kit 5V/3.3V is a board that takes power via microUSB cable to a breadboard.
The output voltage can be switched either for 5V or 3.3V by using the jumper pin. The maxium output current is 500 mA. Please be reminded that the USB power line is not fused / no protected.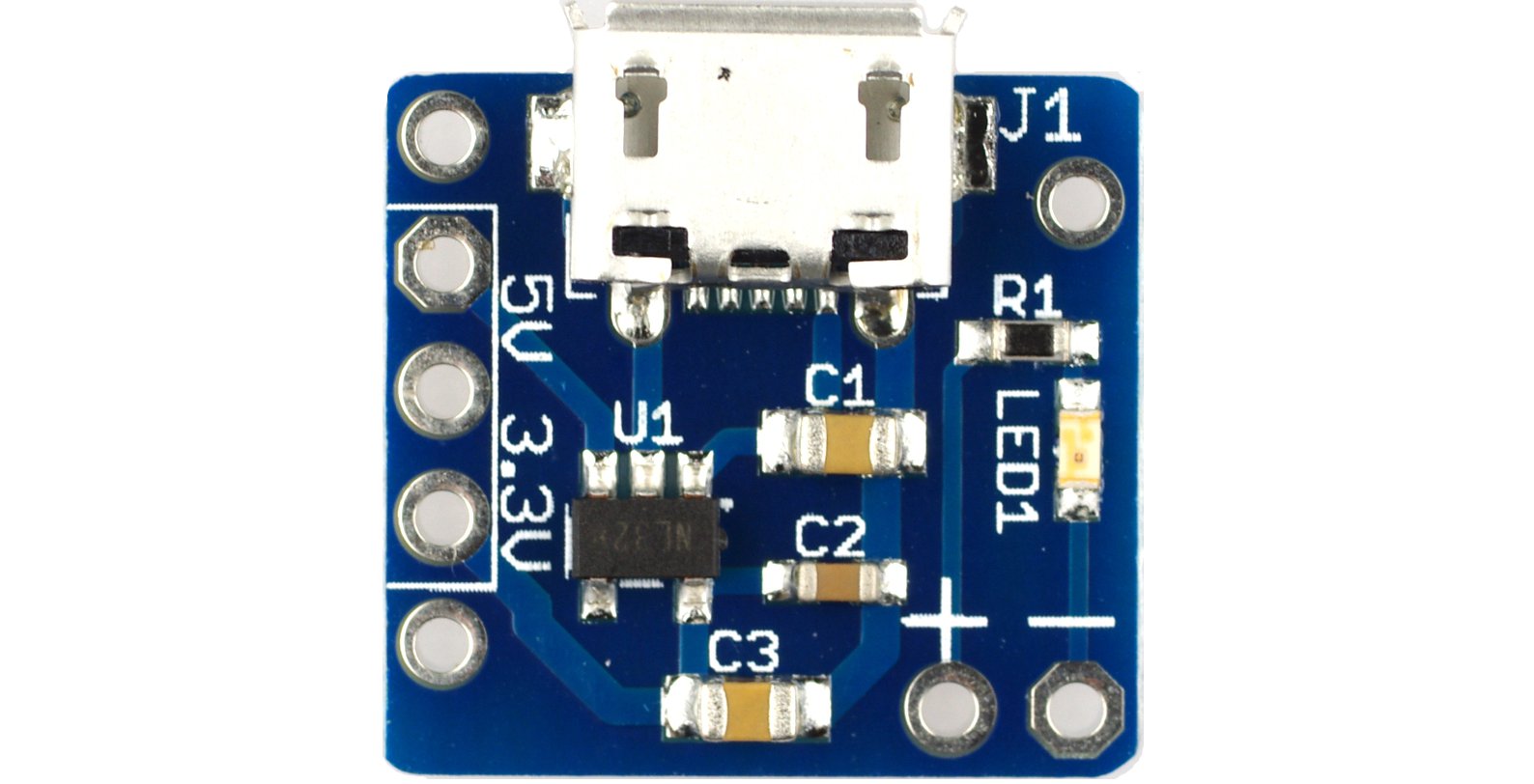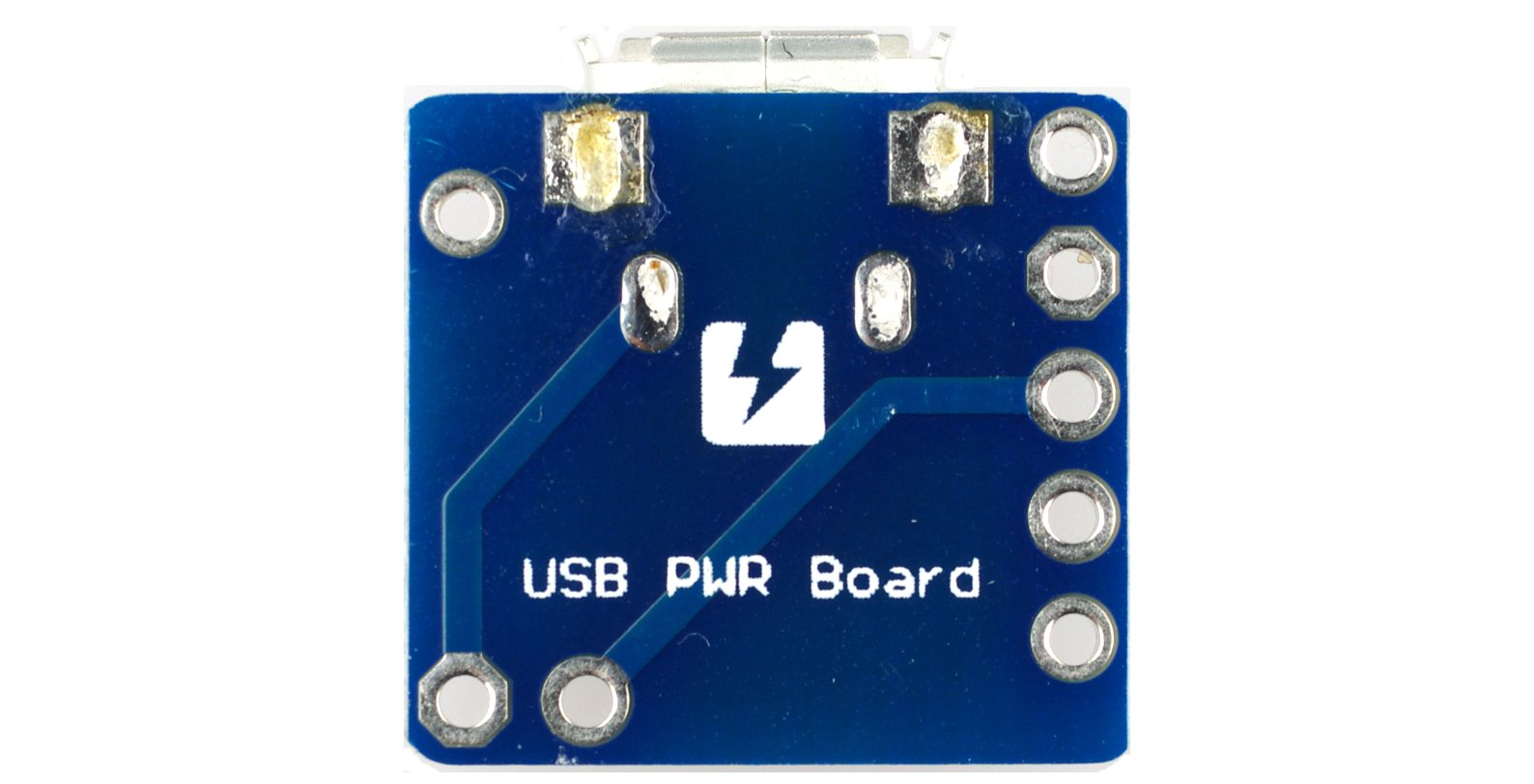 Features:
Output voltage: 3.3V / 5V

Output current: 500mA

microUSB
Includes:
board x 1

jumper pin x 1

pin header (1x8)x 1
Please snap the necessary amount when applying
Document:
An example when mounted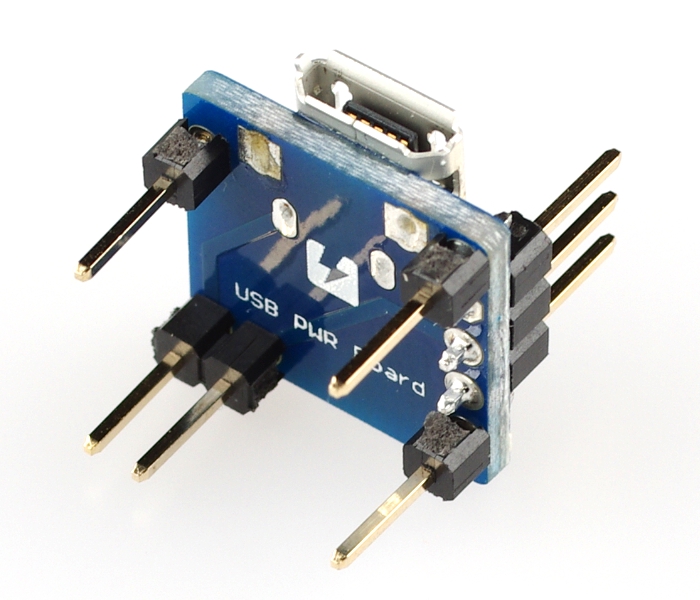 Please solder pins this way. If you mount the jumper pins on the 3 components for installation, the voltage will feedback.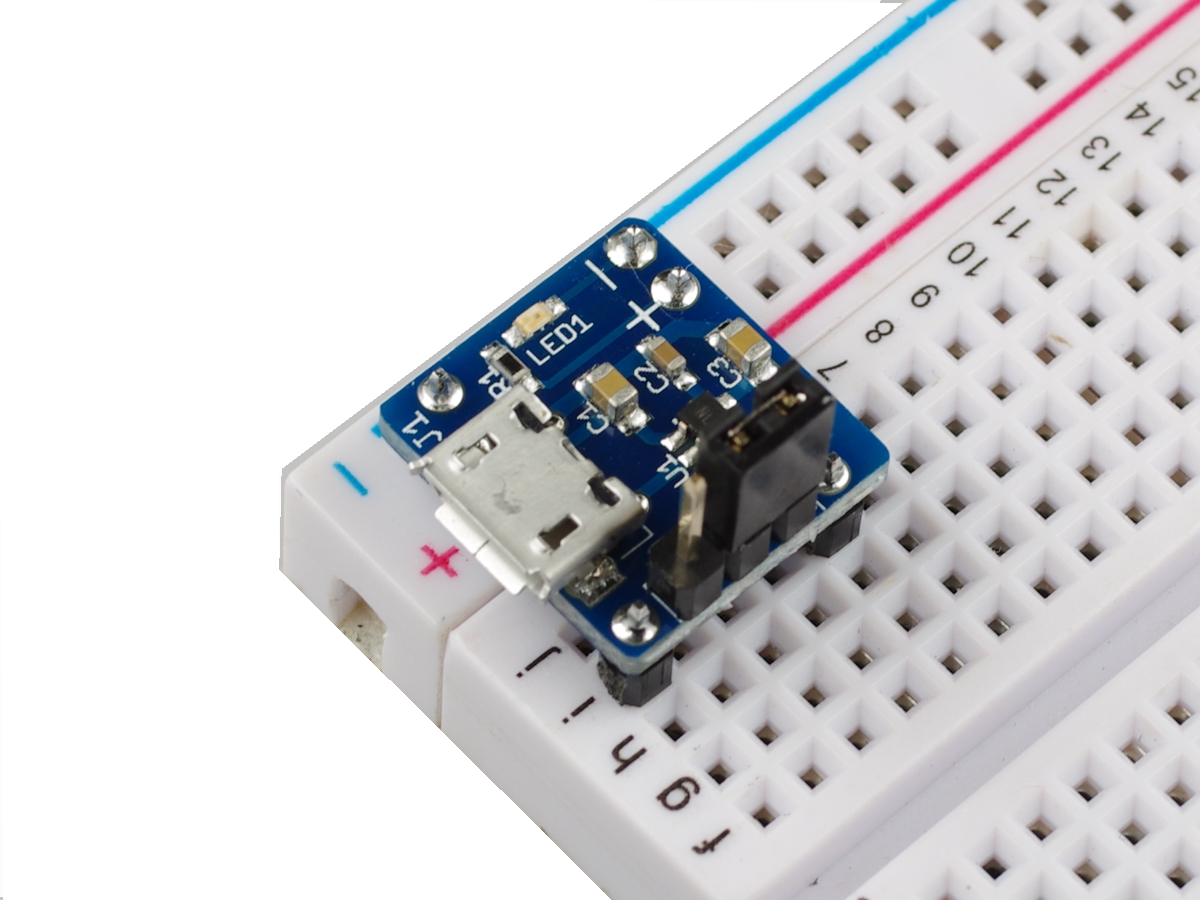 The + -on module and + -on the breadboard should match.