T-Cobbler Breakout Kit for Raspberry Pi B+
This is a T-cobbler breakout board kit designed for extending the GIPO, Serial, SPI and I2C interface on Raspberry Pi B+ to breadboard. The T-cobbler can also be used for Raspberry Pi A+. The width of pin on the breadboard is below 500 mil, therefore considering the number of pins, there is lots of room for you to use.
The kit includes (see the picture below)
1 x T-shaped (63.50 mm×75.20 mm) breakout board
1 x 40 pin header (Please bend and use)
2 x 20 box pin header
2 x 20 pin Ribbon cable
It doesn't come with a breadboard. You will need to solder each pin header for use.
Components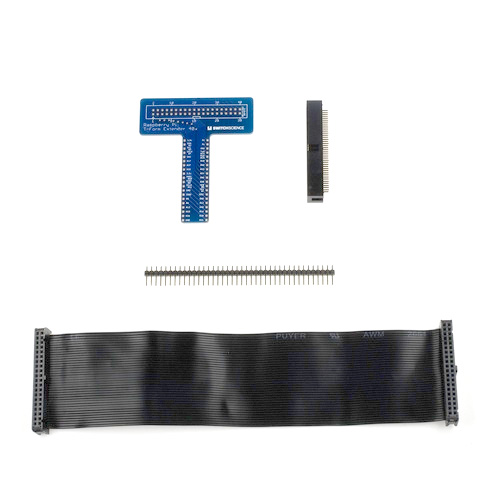 Surface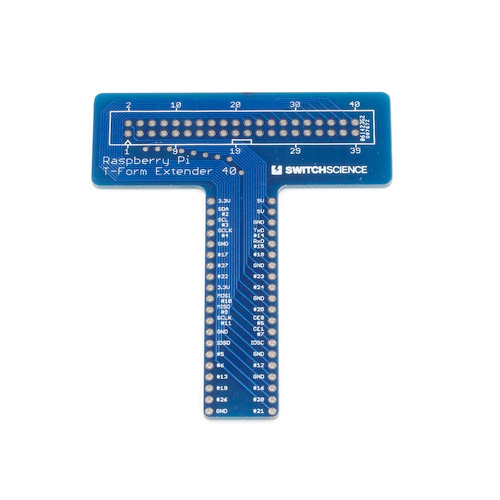 Back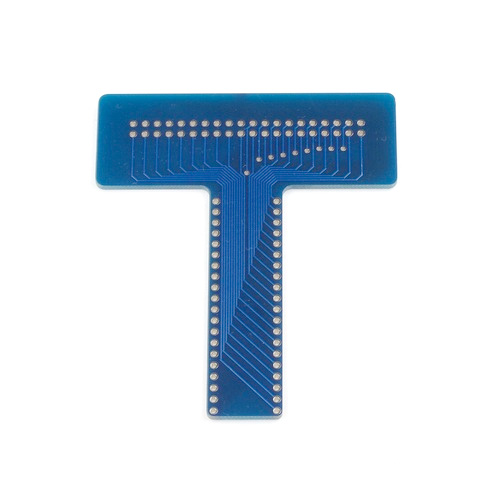 Schematic
Design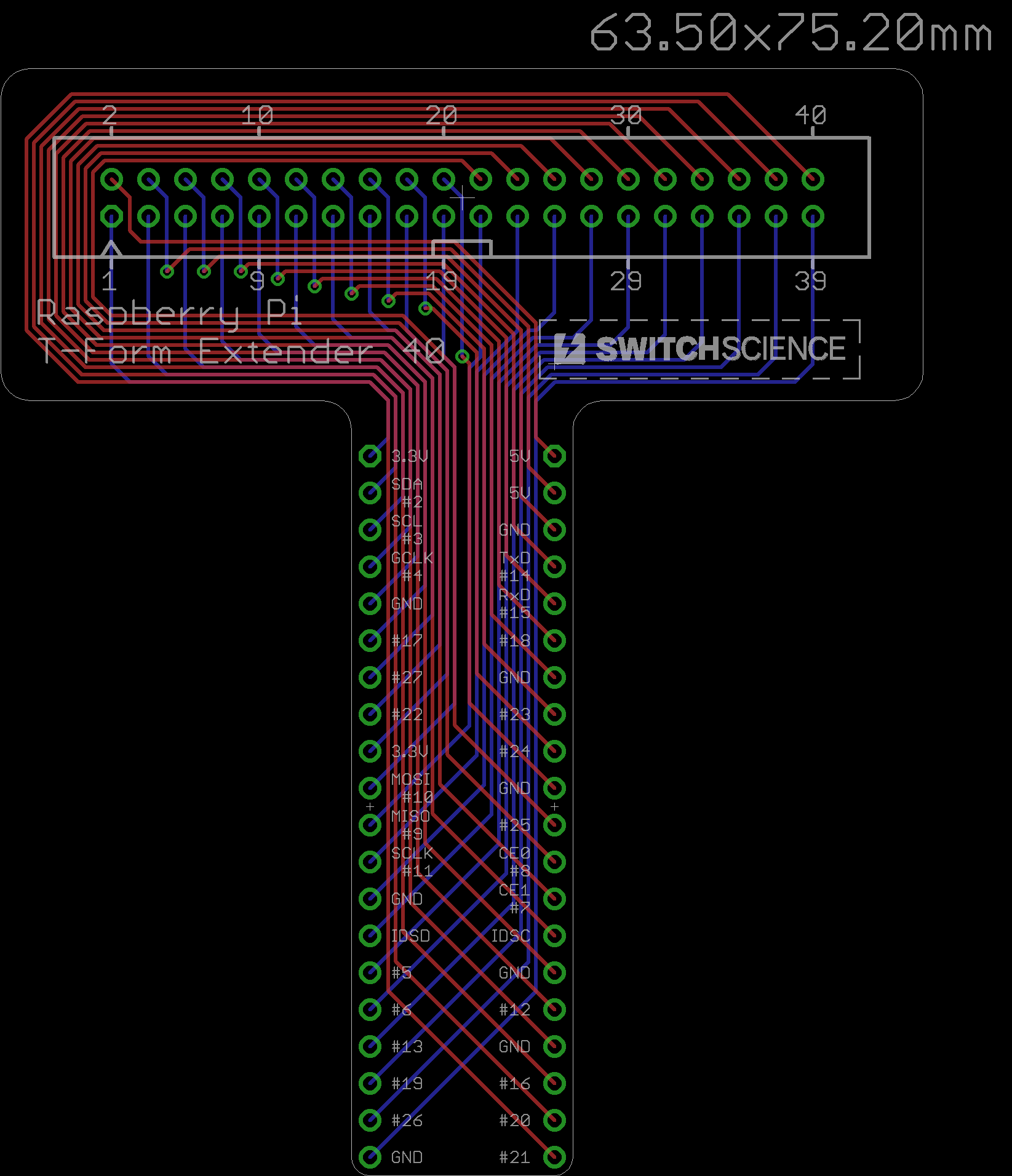 Mesurements
Sample work:
Plug the T-cobbler to the breadboard and light up the LED through GIPO.