Breakout board for 16x2 character I2C LCD module (horizontal type)
This is a breakout board designed for I2C controlled 16 x 2 character LCD.
I2c controlled LCD module itself is thin and works with less pins. But the narrow 1.8 mm pin pitch and need for several power supplies make it hard to handle.
As a solution, we provide this breakout board with drive circuit, fixing it to operate at 5.0 V and modifying the pin pitch to 2.54 mm (0.1").
It has pull-up resistors for I2C bus, so all you have to do is solder pin header for your intended use. The pin assignment is same as Arduino Uno R3. Arduino output port can provide sufficient power to this LCD, which works with low power consumption.
Features
16x2 character LCD

character code is Cyrillic writing + alphabet (not ASCII)

Operating voltage: 5.0 V

Equipped with I2C pull-up resistor

Display color: blue

Outer Dimension: 33.02 mm × 15.24 m

I2C Slave address: 0x3A(7bit)
Note:
This module places characters in reverse direction of I2C small LCD board.

Please prepare pin header separately and solder them for your intended use.
Documents
Product page (kyoritsu Denshi)Japanese
Design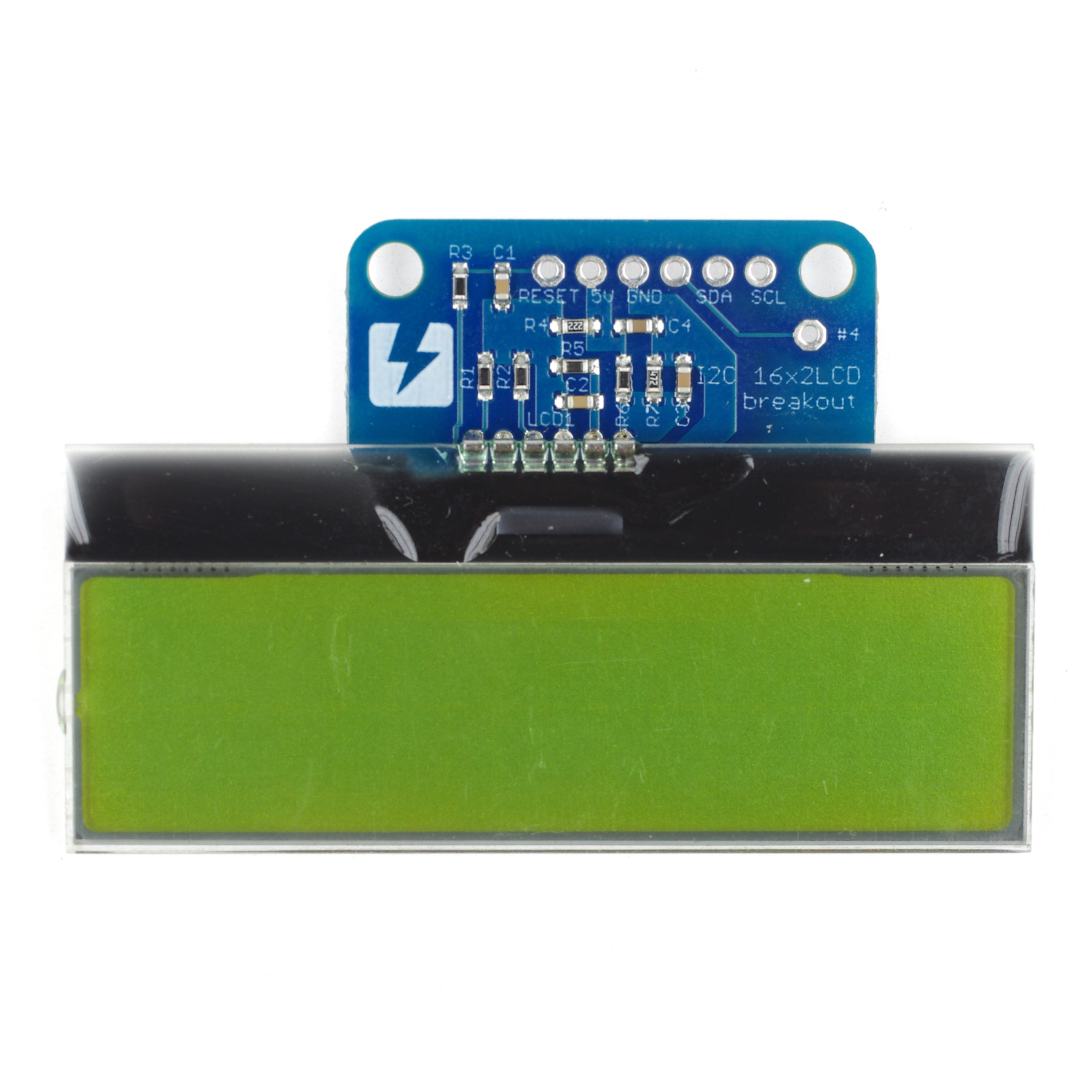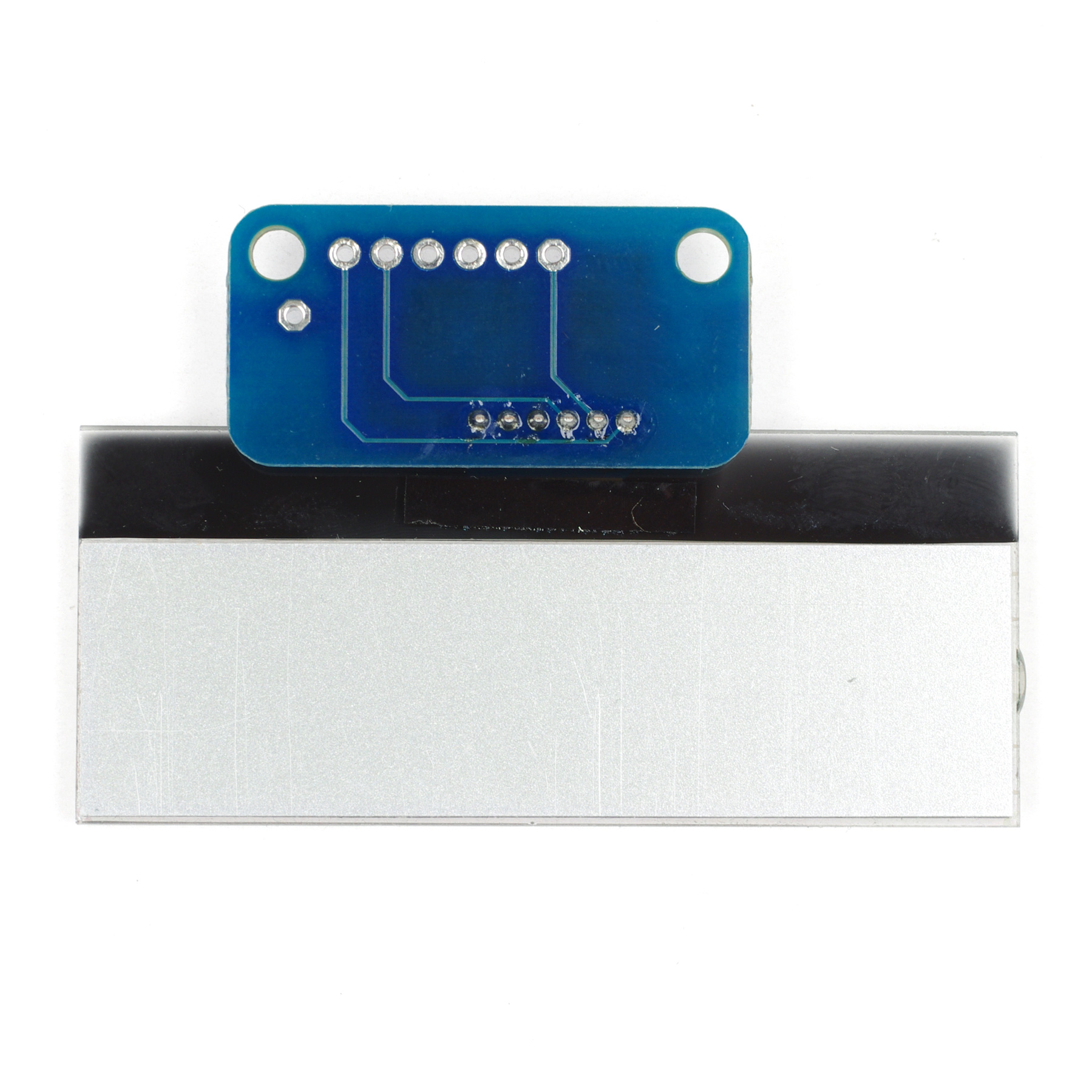 When assembled
How it looks when you have assembled straight pin header to board.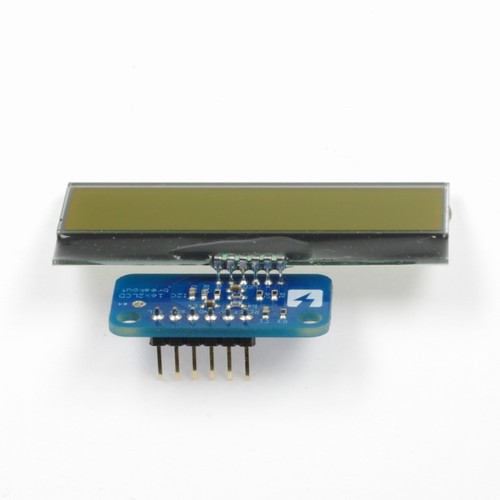 How to use
Pin assignments are the same as Arduino Uno R3, therefore you can drive it directly as shown below.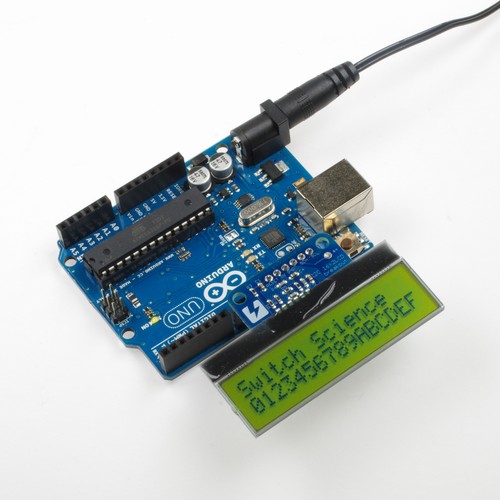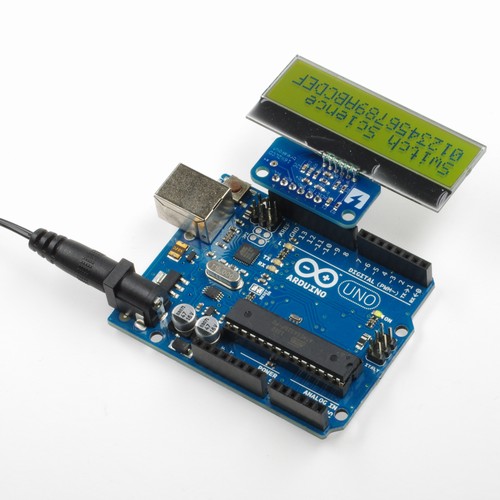 Registered characters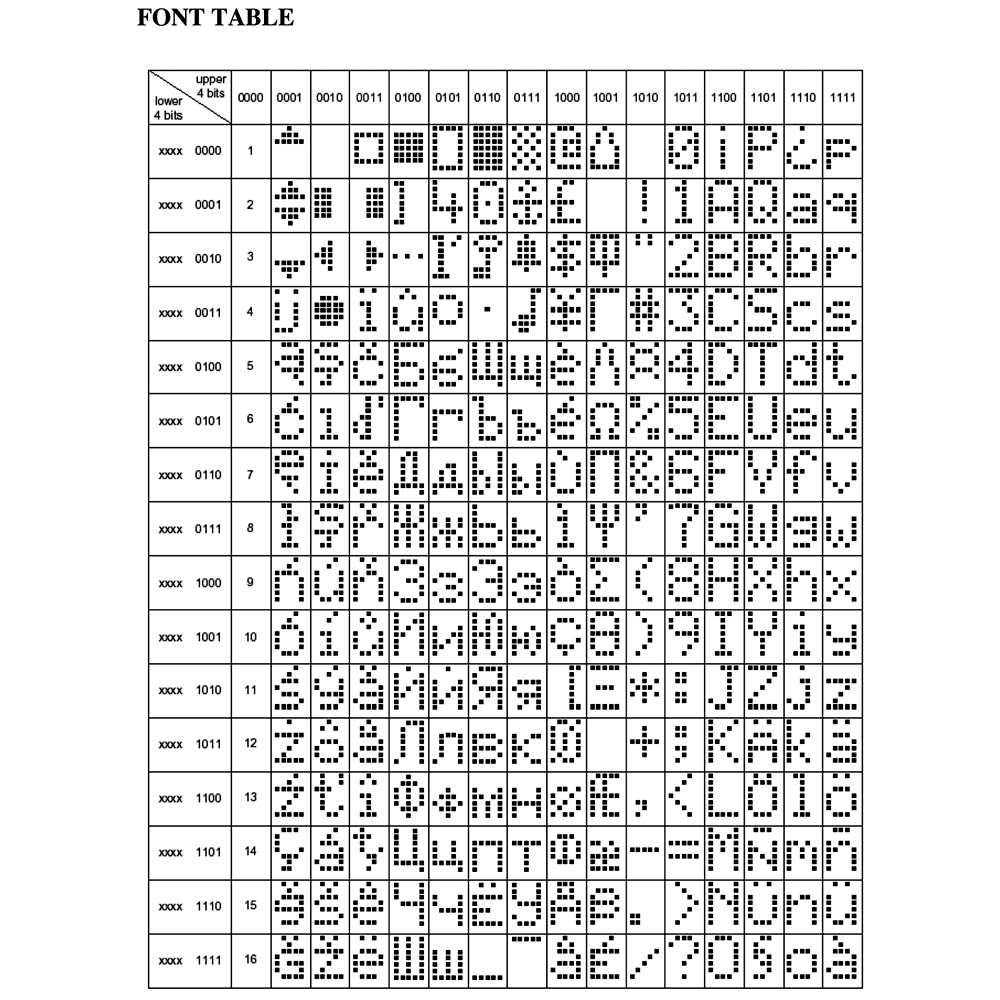 Related Product
Breadboard friendly, 2.54mm pitch, I2C controlled 8x2 characters LCD board for 5V microcontroller. It has the pull-up resistors for I2C bus.

Shipping Method:

EMS

Price:

8.61

USD

The Arduino Uno is a microcontroller board based on the ATmega328. It has 14 digital input/output pins (of which 6 can be used as PWM outputs), 6 analog inputs, a 16MH ceramic resonator, a USB connection, a power jack, an ICSP header, and a reset button. It contains everything needed to support the microcontroller; simply connect it to a computer with a USB cable or power it with a AC-to-DC adapter or battery to get started.

Shipping Method:

EMS

Price:

29.95

USD

Shipping Method:

EMS

Price:

2.39

USD