T-Cobbler Breakout Kit for Raspberry Pi Type A/B
This is a T-cobbler breakout board kit designed for extending the GPIO, Serial, SPI and I2C interface on Raspberry Pi A/B to breadboard.
The kit includes (see the picture below)
T-shaped breakout board (43.18mm×53.34mm)
1 x 40 pin header
2 x 13 box pin header
2 x 13 pin Ribbon cable
It doesn't come with a breadboard. And you need soldering for use.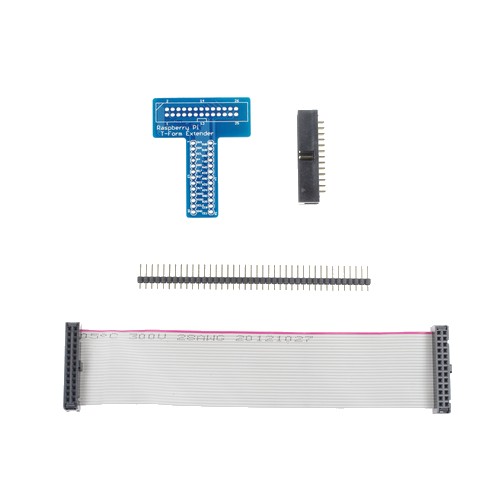 Front: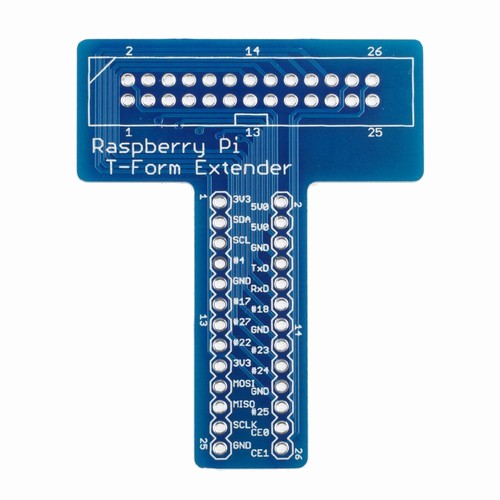 Back: