128x48 Graphic Display - AQM1248A
128x48 Graphic Display AQM1248A is a breakout board for 128 x 48 small graphic LCD module AQM1248A. It has a level converter which makes the board connectable for both 3.3V and 5V microcomputers.The board is controlled by 4 signals, SPI(SCK,SDI,CS)+RS(Data/ command selectable) and is directly connectable to Arduino.
Caution
Please prepare pin headers separately and solder them accordingly.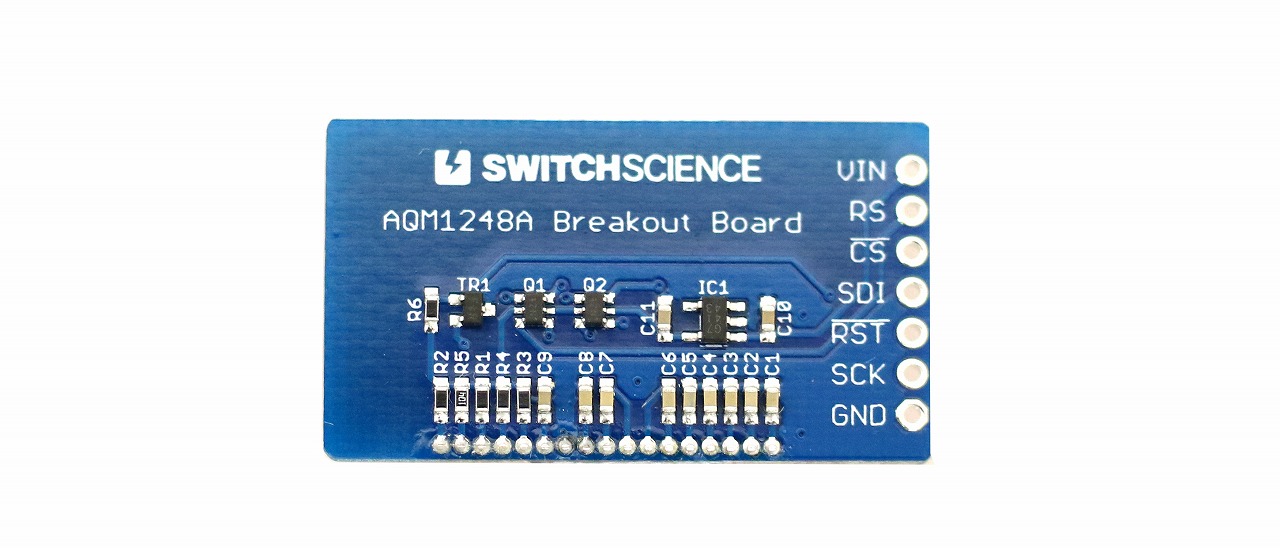 Specification
Power (VIN pin):DC 3.3V ~ 5 V
Display: AQM1248A
128 x 48 Dot
Graphic (Black/ White)
Communication:SPI(SCK,SDI,CS) + RS(Data/ command selectable)
Includes
Board x 1
(Pin header not included)
Documents
When connected to Arduino
Should be connected to 7 pins (D8 ~ GND) as shown below.