ESP-WROOM-02 Breakout Pro
Wi-Fi module(Espressif Systems) and ESP-WROOM-02 breakout for using breadboard.
The terminals on ESP-WROOM-02 are drawn at 2.54mm pitch level.
Pin header is not included.
FCC, CE, KCC, TELEC, LCIE and IC certified.
Size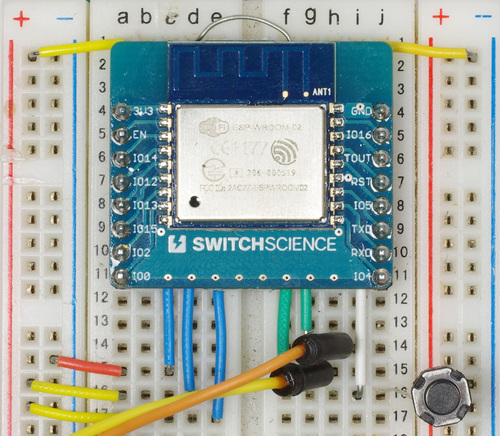 The size is the same as the breadth of wire area , therefore it can minimize radio wave shortage on wireless LAN.Also, for the same reason, there are no signal names on the sides.When wiring,please use the inside of the breadboard. You can use the first row of either sides if you are in possession of a breadboard similar to SAD-101 from SUNHAYATO.
surface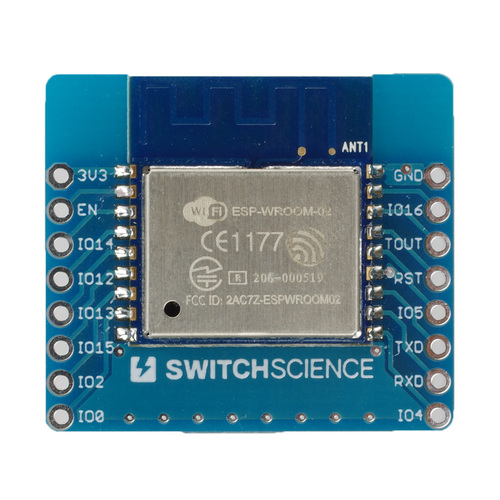 Back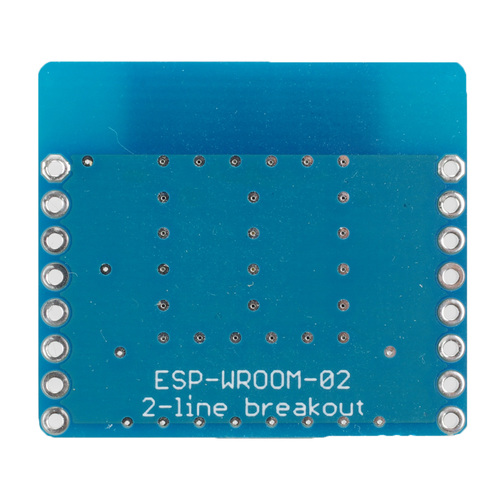 Features
IEEE 802.11b/g/n
Low power 32bit MCU
10bitA/D Converter
TCP/IP Protocol Stack
(H)SPI、UART、I2C、I2S、IrDA、PWM、GPIO
Deep sleep mode:Under 10uA,Off mode:Under 5uA
Packet transmission(after start-up): Under 2ms
Standby power consumption: Under 1mW(DTIM3)
+20dBm output(802.11b)
-40℃〜125℃
FCC, CE, KCC, TELEC, LCIE and IC Certified.
Specification
Power supply voltage: 3.0 - 3.6V
Operating current: Average 80mA
Wifi protocol: 802.11b/g/n(2.4GHz)
18mm×20mm×3mm
Wi-Fi mode station/softAP/SoftAP+station
Secuity: WPA/WPA2
Encryption:WEP/TKIP/AES
Documents
日本語のページはこちらからどうぞ