XBee Carrier Board for Rapiro
Mount this carrier board directly to Rapiro, and you can wirelessly control your Rapiro using XBee.
This is designed for Rapiro, but you can use this carrier board to connect to other microcomputers as it has a universal area.
Features
3.3 V output voltage regulator
Pin header for connecting to Rapiro
Can mount it directly onto Rapiro
With universal area
Short jumpers to separate wires for serial communication(SJ1, SJ2)
Includes
1 x XBee Carrier Board for Rapiro
Front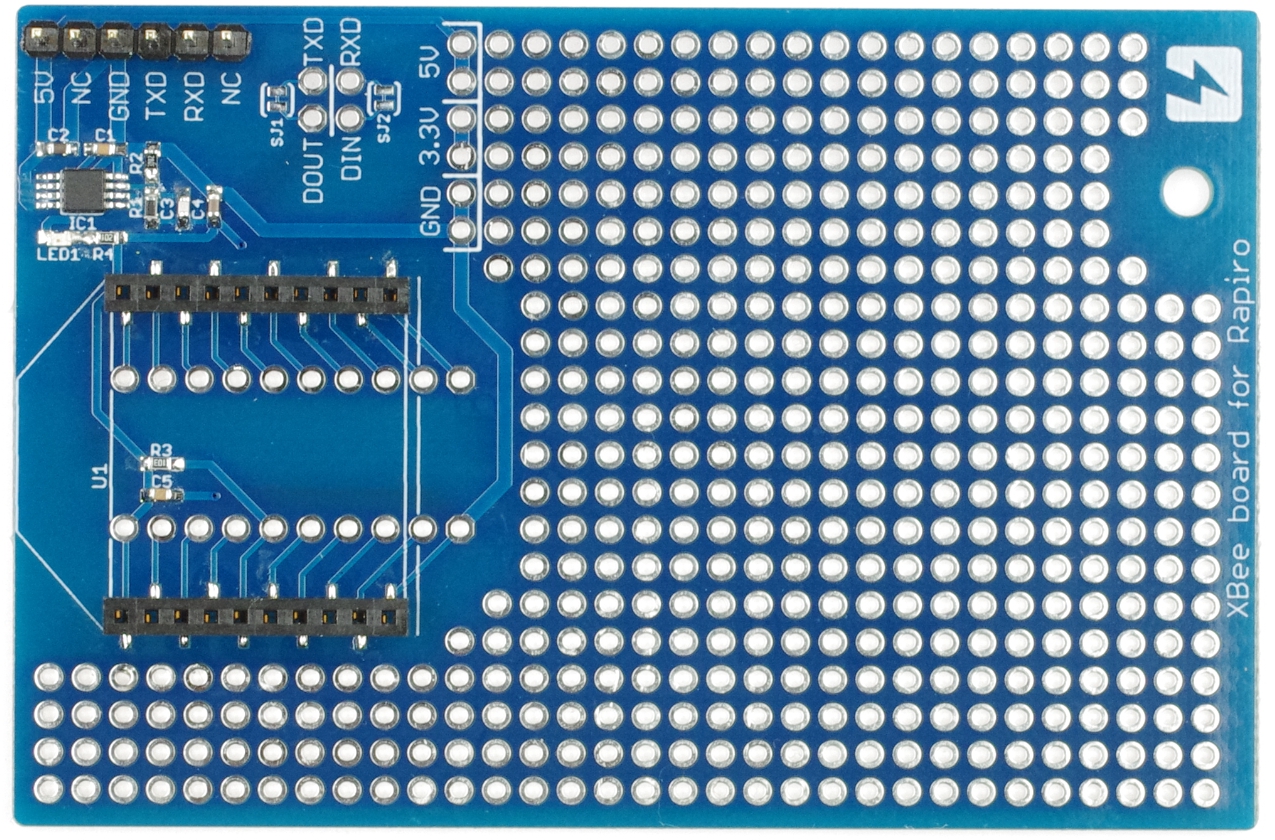 Back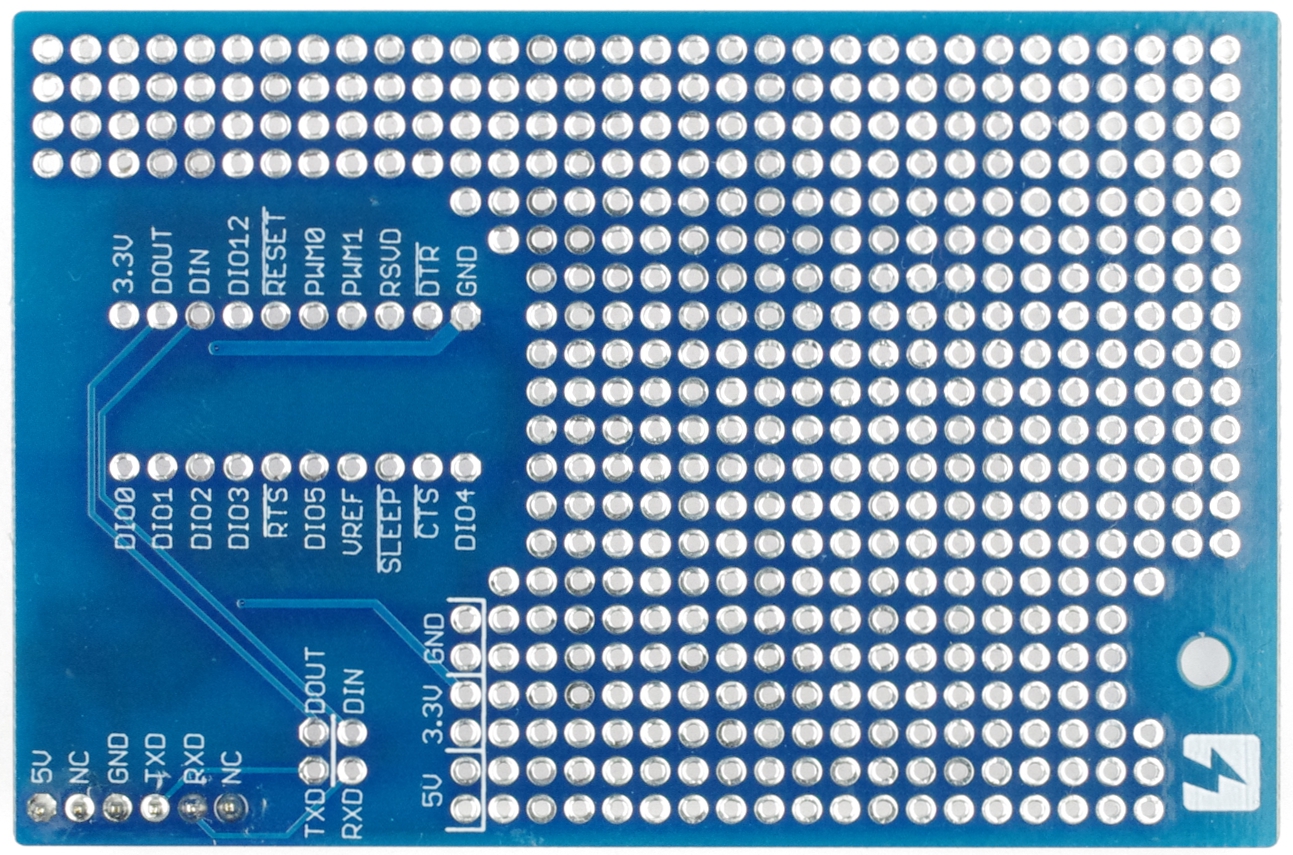 With XBee
XBee module is not included.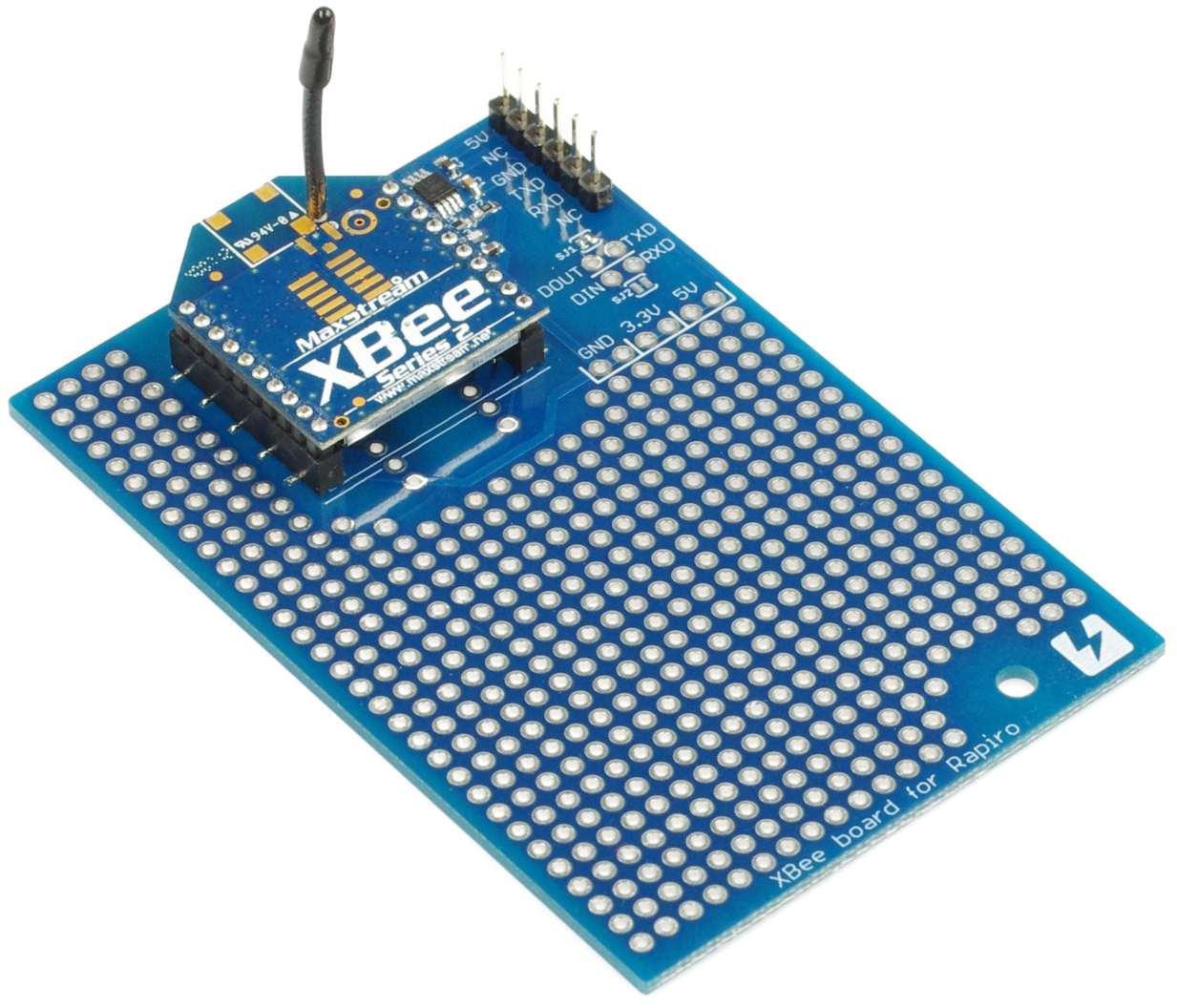 Mounted onto Rapiro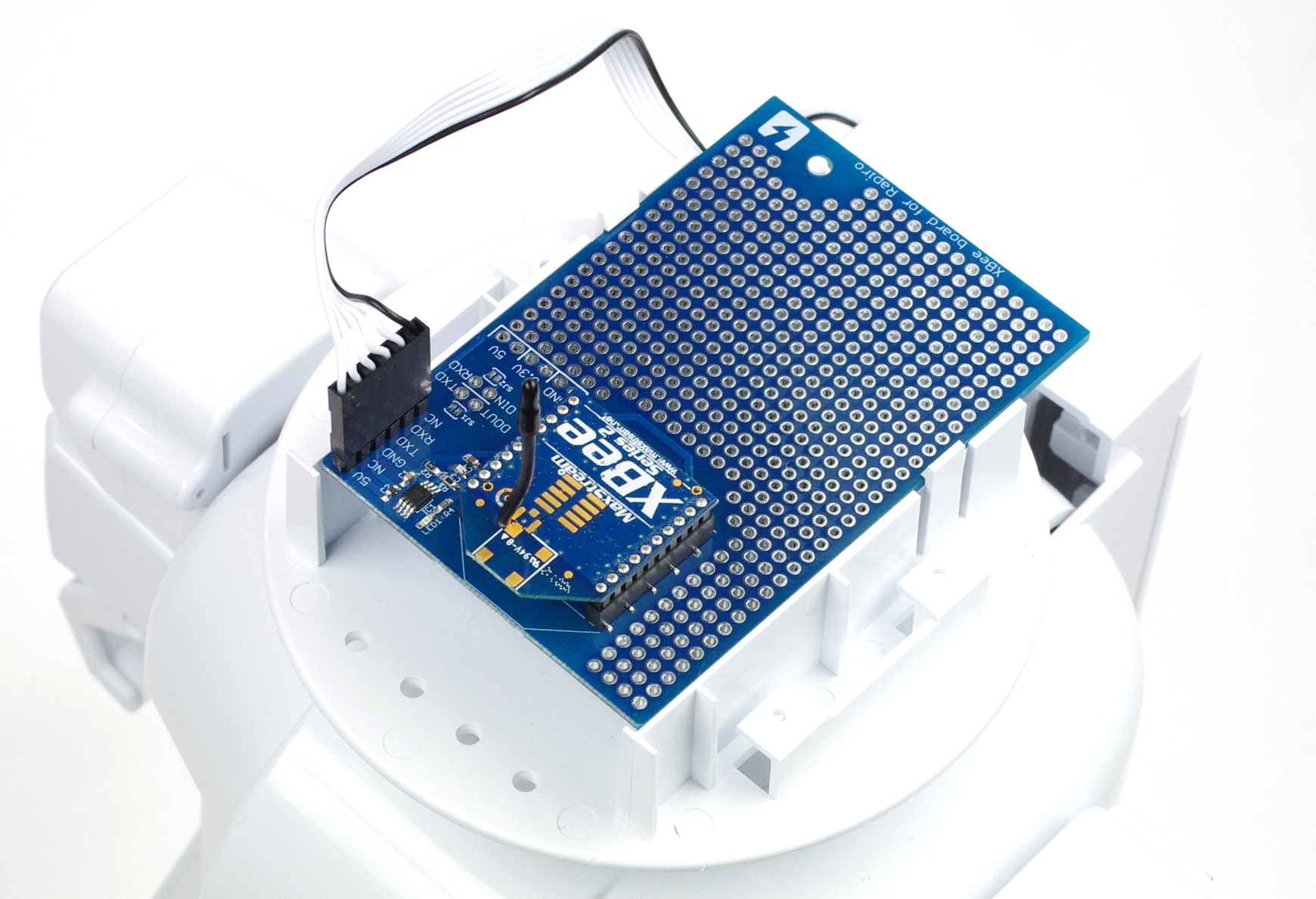 Related Product
Rapiro is a cute, affordable, easy to assemble, humanoid robot kit. Comes with 12 servos and servo control board (Arduino compatible). Designed to work with Raspberry Pi and its camera module. Small body with dynamic actions. You'll get unlimited possibilities with Rapiro by putting your ideas into programming.

This product is on sale now.

Shipping Method:

EMS

Price:

495.00

USD

This carrier board let you use Intel Edison for controlling Rapiro. GPIO input voltage level is converted from Edison's 1.8 V to 3.3 V.


Shipping Method:

EMS

Price:

40.00

USD