Edison Carrier Board for Rapiro
This carrier board lets you use Intel Edison for controlling Rapiro. GPIO input voltage level is converted from Edison's 1.8 V to 3.3 V.
Since Edison is WiFi and Bluetooth enabled, you can control Rapiro using WiFi.
This board has a universal area and pads for I2C, SPI, I2S, Micro-SD slot, Micro USB (TypeB) x 2, Standard USB (TypeA).
The pin header is soldered on to prevent blocking of 5V power supply line after plugging in the connector for Rapiro. (J7)
It is designed for Rapiro, but the use is not just limited to Rapiro.
Front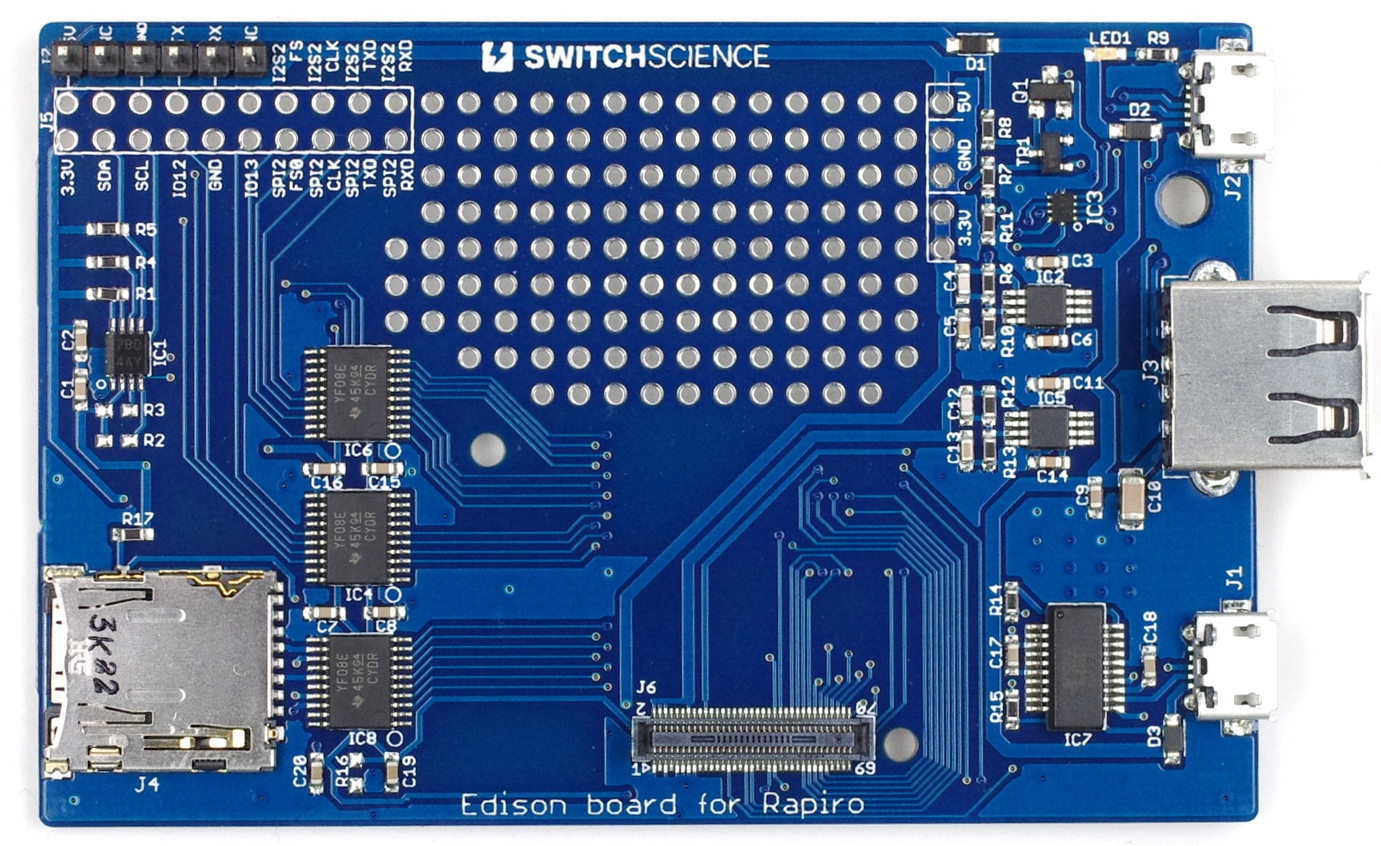 Back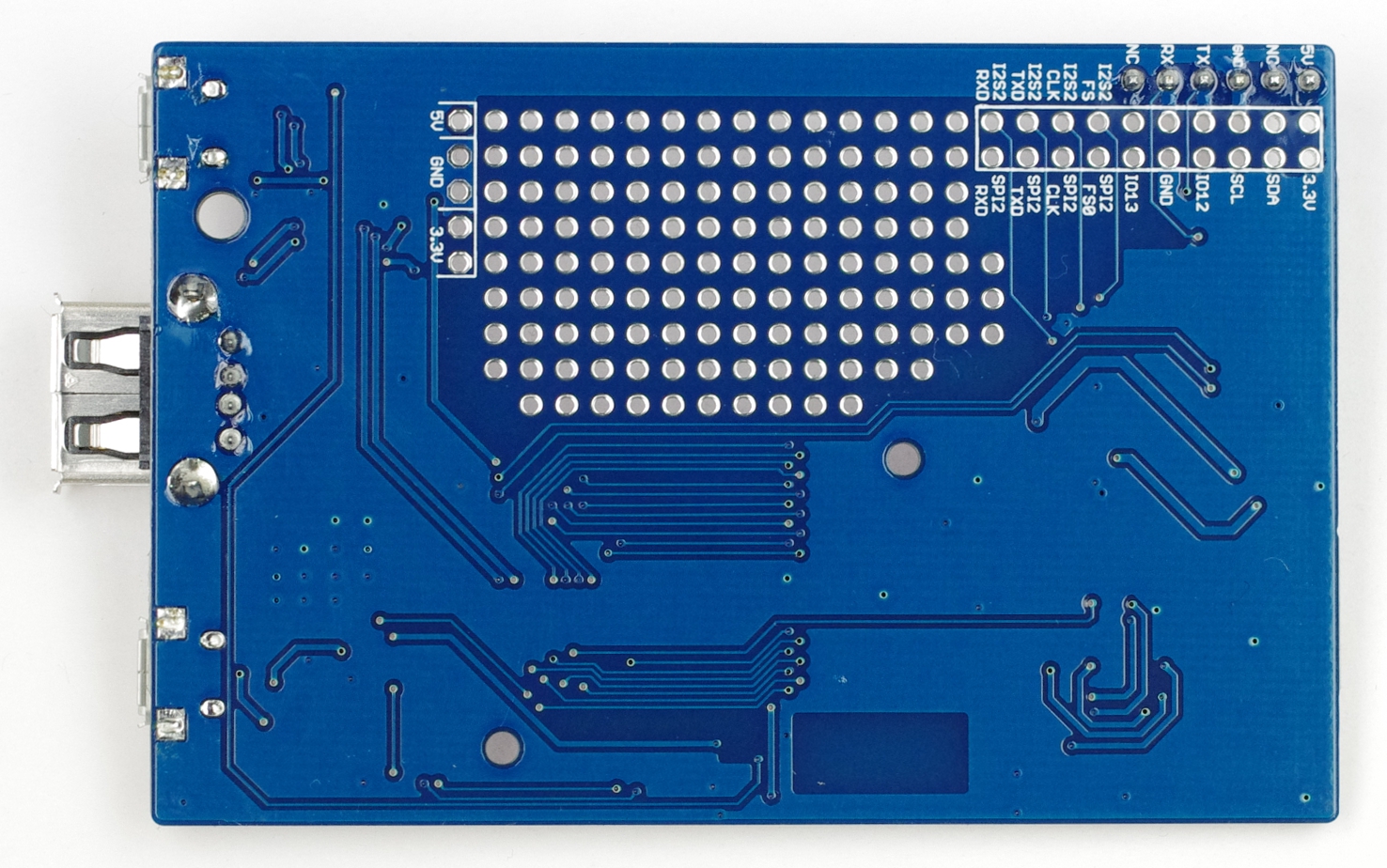 Features
Board power supply voltage: DC5 V
GPIO input: 3.3 V
Connection terminal for Rapiro(J7)
GPIO, I2C,SPI,I2S interface (J5)
MicroSD card slot (push-push)
microUSB Type B
MicroUSB Type B
Standard USB Type B
Universal Area
The carrier board does not come with Intel Edison.
Intel Edison mounted on the carrier board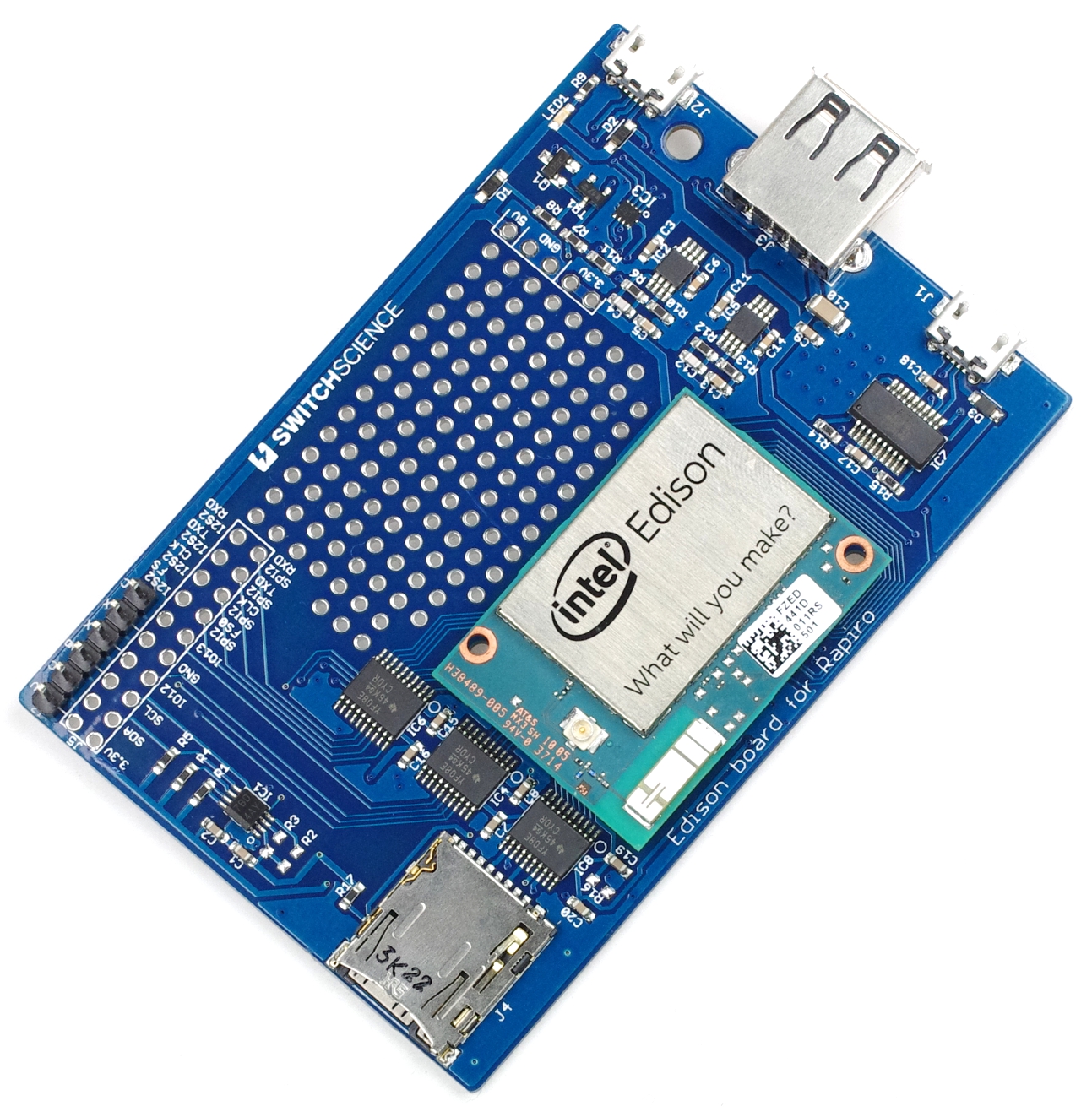 Installed to Rapiro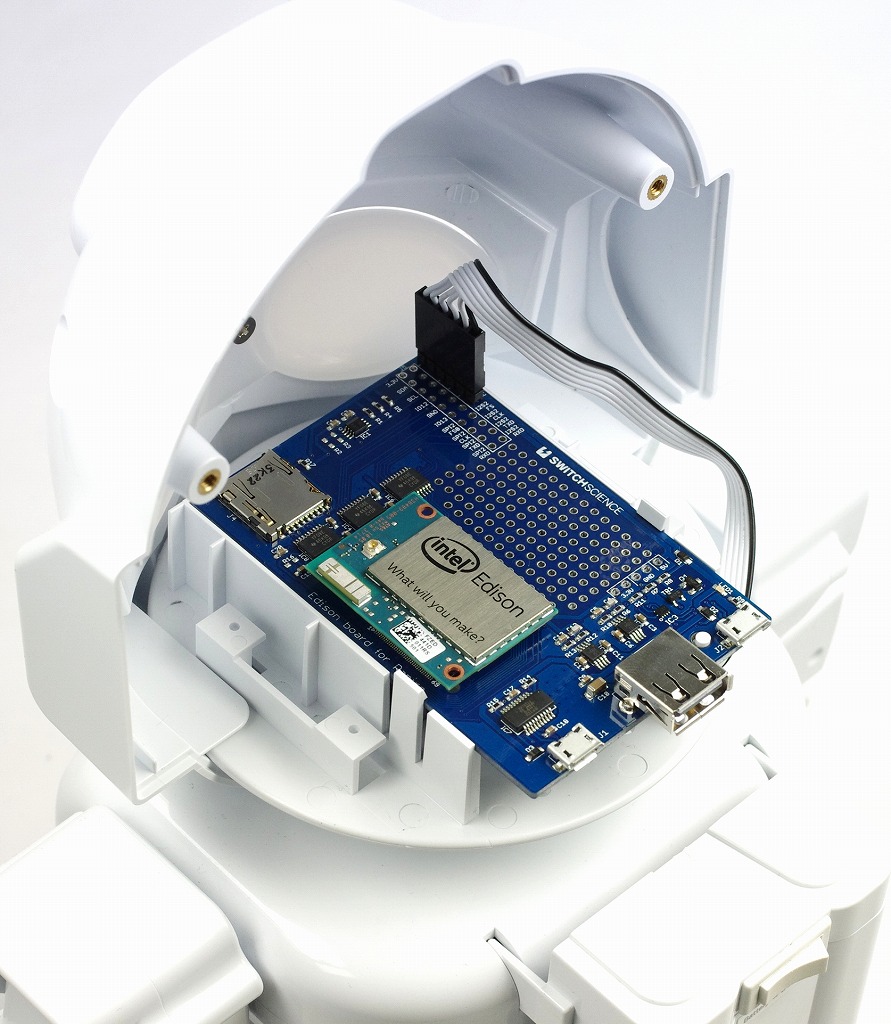 Slots on the back of Rapiro's head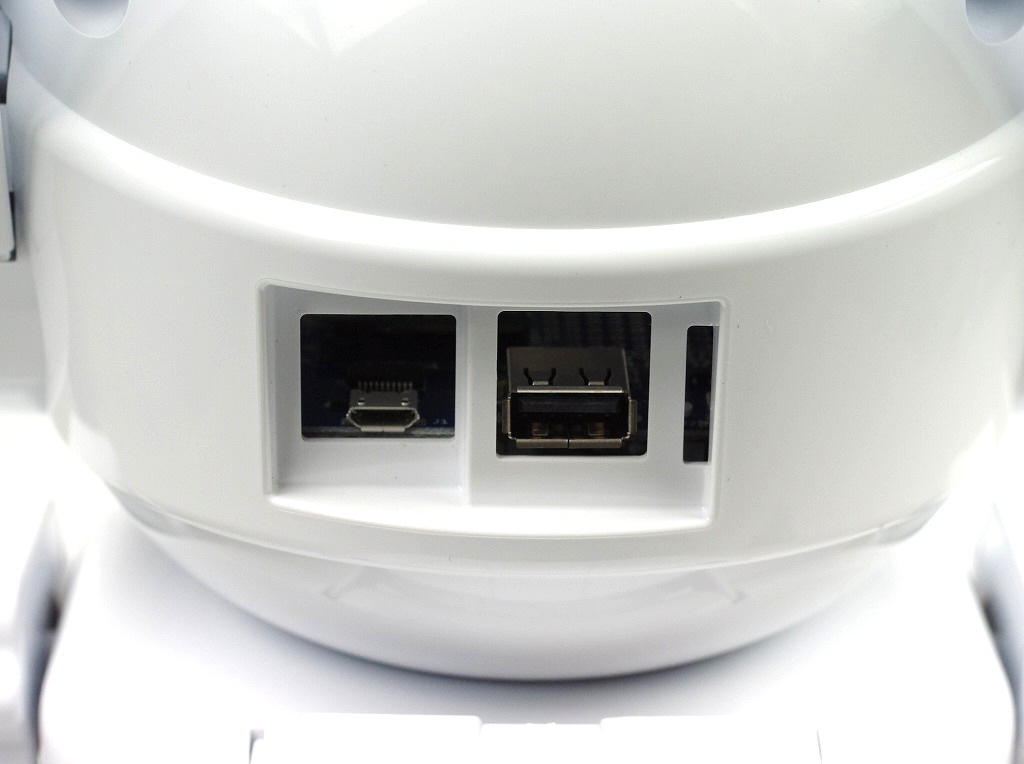 GPIO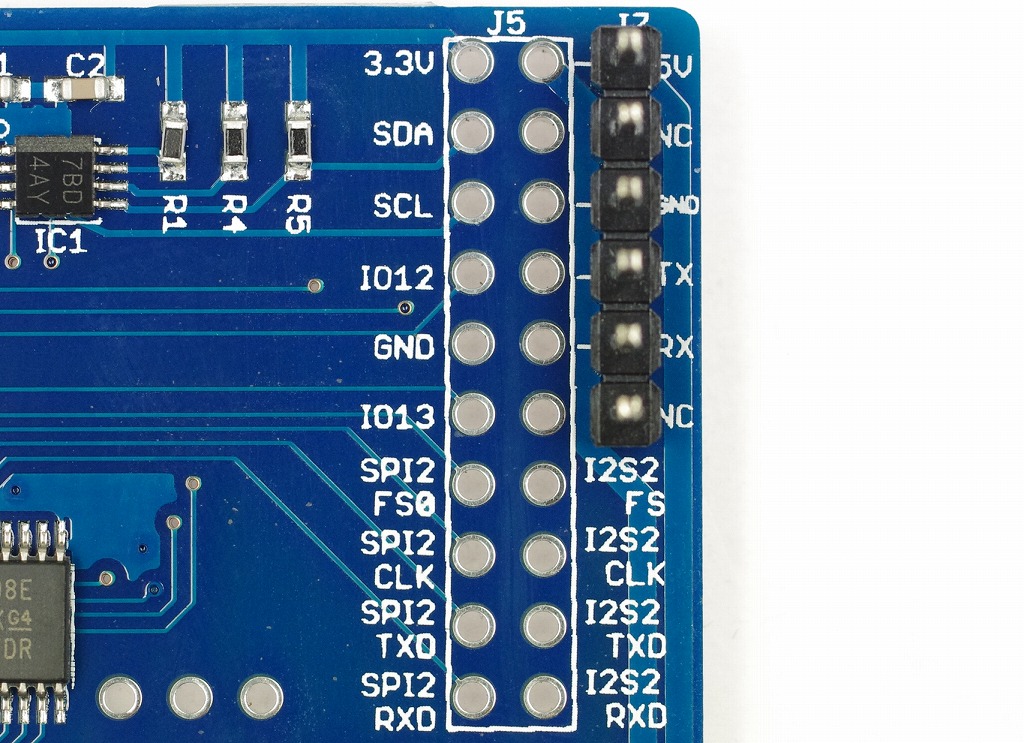 GPIOs onRaspberry Piare different.
USB connector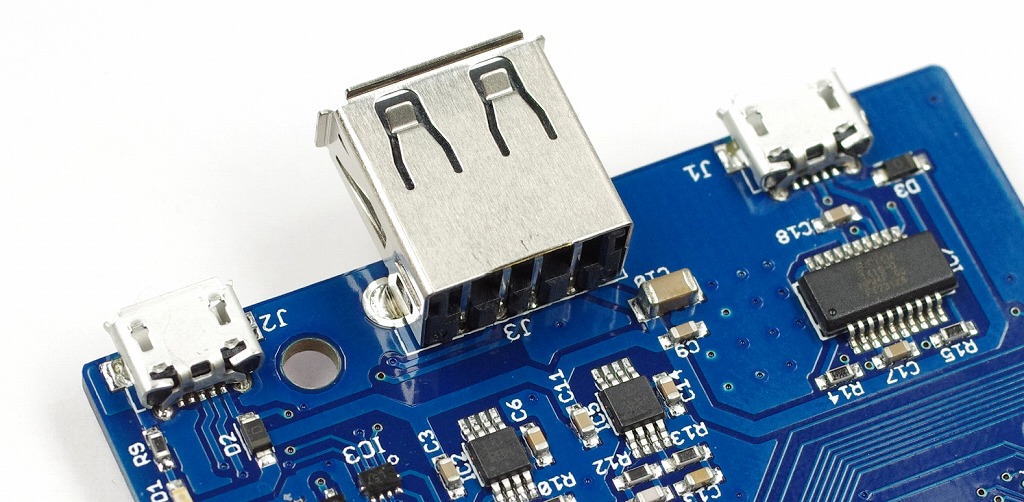 Cannot use MicroUSB and Standard USB simutaneously. If a USB device is connected to Standard USB , MicroUSB gets disabled.
Documents
Related Product
Rapiro is a cute, affordable, easy to assemble, humanoid robot kit. Comes with 12 servos and servo control board (Arduino compatible). Designed to work with Raspberry Pi and its camera module. Small body with dynamic actions. You'll get unlimited possibilities with Rapiro by putting your ideas into programming.

This product is on sale now.

Shipping Method:

EMS

Price:

495.00

USD

Intel® Edison Breakout Board

Shipping Method:

EMS

Price:

16.00

USD