Protoboard for Raspberry Pi
This Prototyping Board is designed for Raspberry Pi model B+ HAT (Hardware Attached on Top).
It can also be used for Raspberry Pi A+ and Raspberry Pi 2 Model B.
You can mount EEPROM(CAT24C32YI-GI3)(Not mounted or included) on the board.
By writing the board information on EEPROM, you will be able to check which board you chose from Raspberry Pi model B+.
Also, by cutting solder jumper (SJ1), it will stop writing to EEPROM.
There is a slit on the board for the FFC.
Difference between α version:
We have altered some of the diameters on the board (where the pins were printed by silkscreen) for the pin headers insertion.
The surface coating has changed from gold flash to lead free
Surface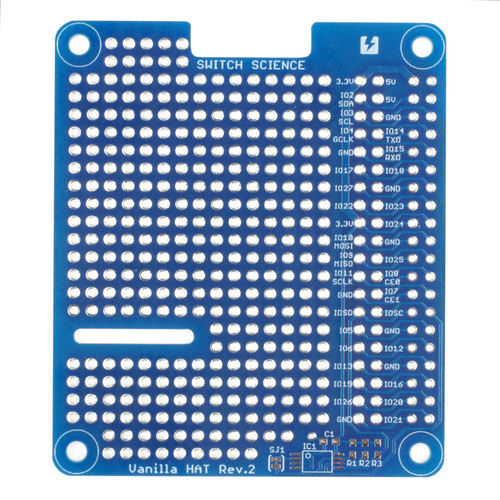 Back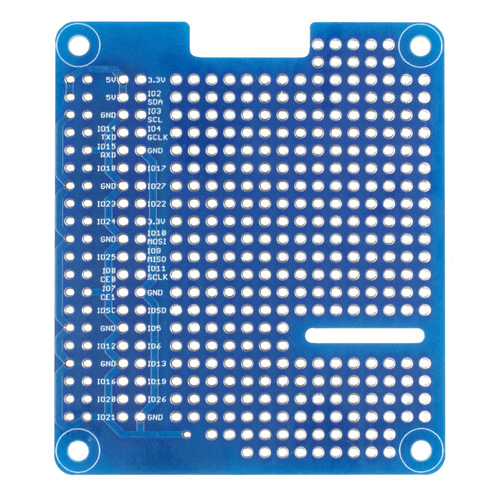 Attachments
2x20 pin header and M2.6 spacer and screw.
(The image below is the α version)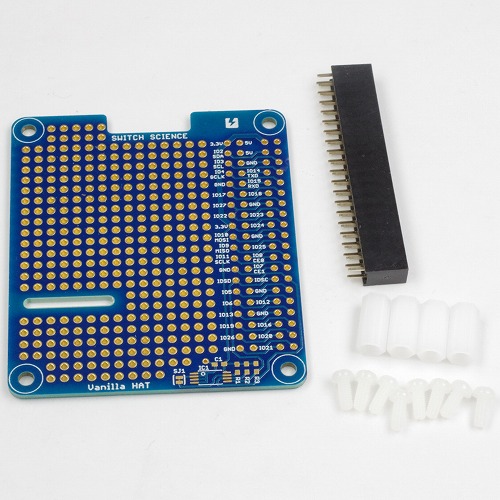 EEPROM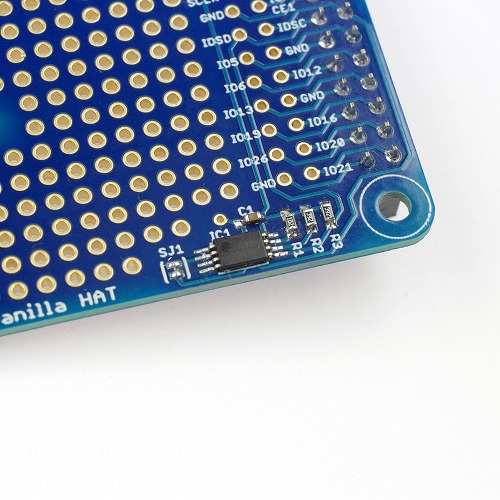 IC1:EEPROM(CAT24C32YI-GI3)
C1 :Chip condenser (1608 size) 0.1uF
R1 :Chip resistor (1608 size) 1kΩ
R2 :Chip resistor (1608 size) 3.9kΩ
R3 :Chip resistor (1608 size) 3.9kΩ
When it is assembled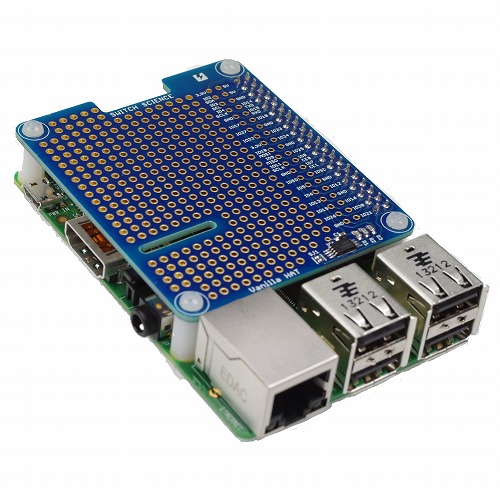 Related Product
This is a universal board which can connect GPIO pins of Raspberry Pi directly,
and it comes with L-shaped Pin Socket 2x13 (26P).

Shipping Method:

EMS

Price:

6.48

USD