FeliCa Plug pitch converter board set (with flat cable)
This is a pitch conversion board (connector on board) with flexible flat cable, which converts FeliCa Plug's 0.5mm pitch 8 pin (flat cable) to 2.54mm. It comes with pin header and cable.
You will need to solder pin header for your own usage.
Includes
・FeliCa Plug Pitch converter board (with connector)
・Pin header 8P
・FFC(0.5mm)8P(Same plane conductor exposure type)
*Caution: The pins will be shown reversed from the sides due to type of flat cable.
*The flat cable is about 100 mm, and the pins (metallic part) are about 3 mm each.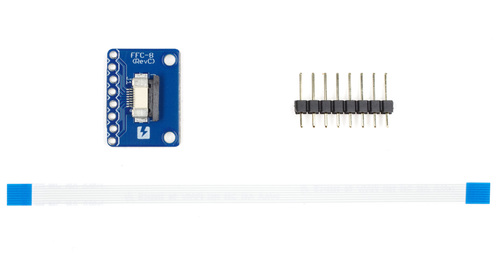 From above
When plugging the FFC, please pull out the black part. You will be able to fix it by putting back the black part.
Below are the pin signals (seen from above) when connected to RC-S801 and RC-S802 by inclusive FFC.
1 GND
2 RFDET
3 SW
4 IRQ
5 SEL
6 DATA
7 SPICLK
8 VDD (DC 1.8V~3.7V)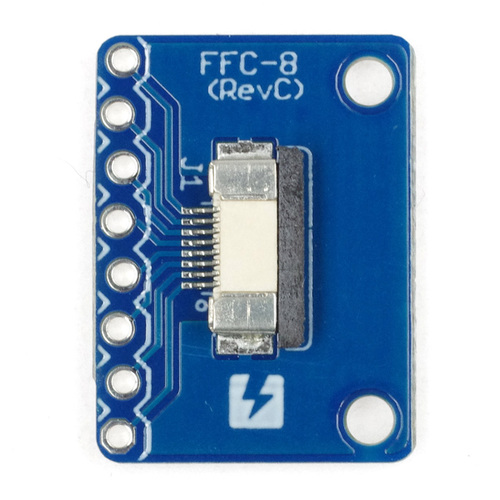 Assembly example
(The image below is the old version)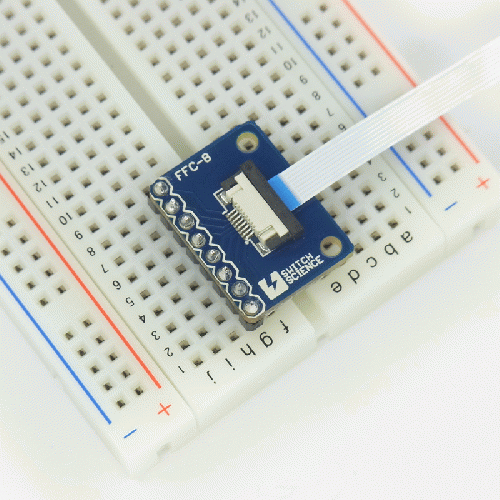 Measurements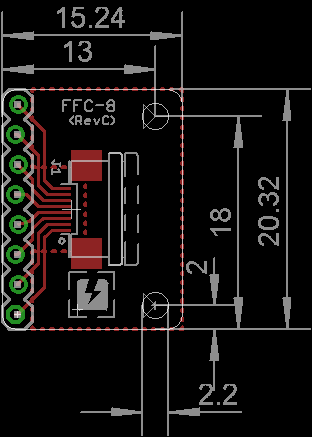 Related Product
FeliCa wireless module that enables transmission between NFC reader/writers and other electronic equipment or gadgets.

Shipping Method:

EMS

Price:

6.58

USD

The NFC Dynamic Tag (FeliCa Plug) is FeliCa wireless module with a cable interface.

Shipping Method:

EMS

Price:

6.58

USD

out of stock