Ambiq apollo2 is ultra-low power MCU of ARM Cortex-M4. Mounted it on DIP-PCB.
Features
By SPOT technology, the core supply current is less than 10uA/MHz.
All MCU pins are connected 2.54 mm pitched DIP terminal (Except RTC pin. It's connected XTAL).
Signal lines are aligned isometrically.
MCU specification
MCU: ambiq apollo2
Core: ARM Cortex M4 (32b it)
Maximum clock frequency: 48 MHz
Flash memory: 1 MB
RAM: 256 KB
Operating Range: 1.755 V~3.63V
Package: BGA 64 pin
Maximum energy consumption: 2.028 mW (48 MHz Common program running)
Minimum energy consumption: 9.9 uW (Deep sleep)
Peripherals: GPIO/Timer/SPI/I2C/UART/ADC/PDM/I2S/Temperature
※The power consumption fluctuates by the several conditions.
Product specification
Size: 33.02 mm x 40.64 mm x 1.0 mm(T)
RTC: 32.768 KHz mounted
Include:PCB * 1
PCB top side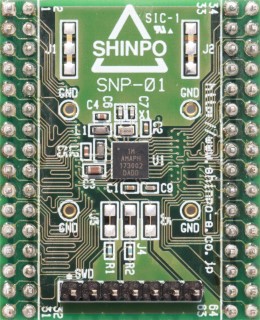 PCB bottom side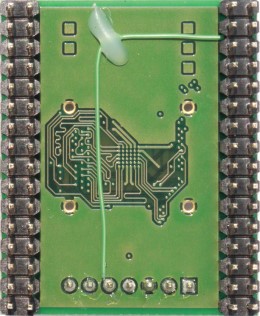 HAL(Driver)
Available from ambiq co.,Ltd site(apollo2 -> Software -> ambiqSuite -> SDK Version 2.2.0)
Documents
This is a consignment product by Shinpo denshi. Please let me know if the shipping problem should occur. We do not advise the technical issue. Please learn on the website solve the problem yourself.