Digital MEMS MIC Breakout Board
The Breakout Board has a digital MEMS MIC SPH0641LU4H-1 made by Knowles. The MEMS MIC is able to apply for ultrasonic sensors and ultrasonic communications. The pin pitch is 2.54 mm, 0.1 inch. The MEMS MIC enables to receive wide range sound from audible frequency to ultrasonic (100 Hz-80 kHz). The MIC hole is bottom of the board.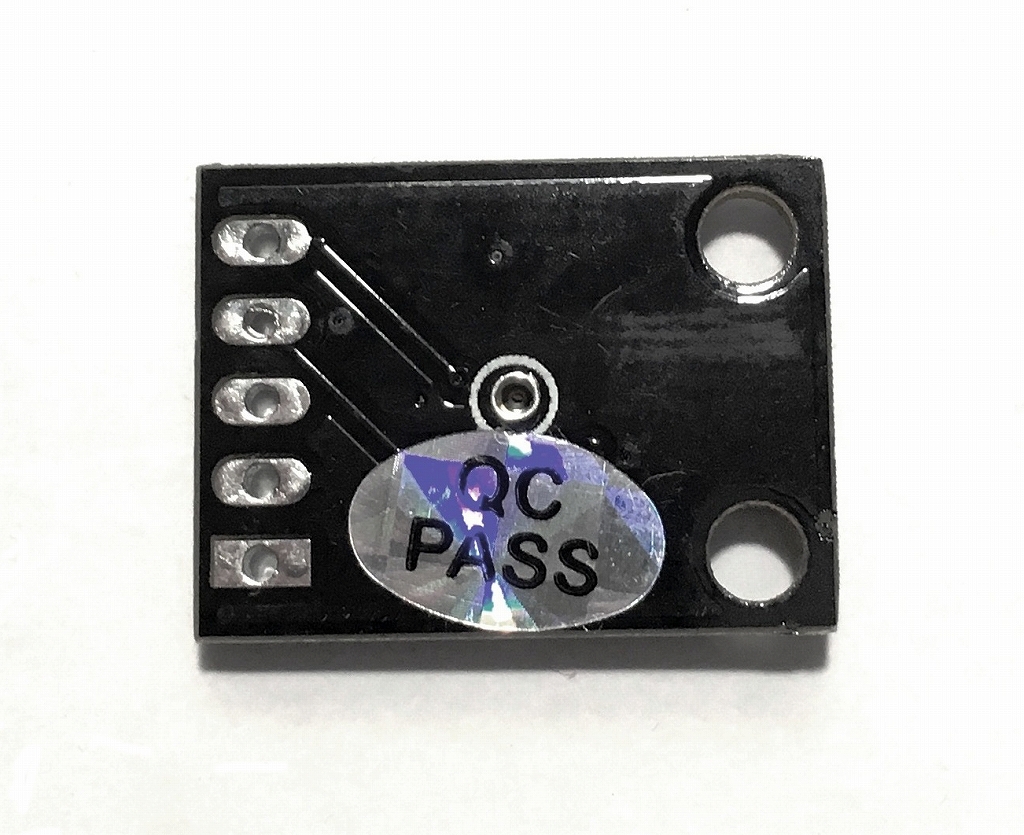 The output signal is digital PDM. Therefore, the PDM port is required to get signal for the micro-controller. The micro-controller with I2S port or SPI port can get digital PDM signal. In this case, the digital processing including SINC filter is required.
On the other hand, STM32L4 micro-controller has DFSDM module(Digital Filter for Sigma-Delta modulators). You can easily get and process PDM signal like AD converters with DFSDM. The sample code is here for ST Nucleo Board STM32L476RGT6.
Characteristic:
POWER:1.5-3.6V
Screw hole:M3 x 2, 10 mm pitch
Documentation:
This is a consignment product by y2kblog. Please let me know if the shipping problem should occur. We do not advise the technical issue. Please learn on the website, solve the problem yourself.