HEARTalk™ UU-002 is a board pre-mounted with "HEARTalk™", a new natural response technology developed exclusively by Yamaha Corporation. It is a successor model of HEARTalk™ UU-001. Check for details on the changes below.
HEARTalk™ is a technology that Yamaha developed to make a conversation between human and computer to a natural manner. It analyzes in real time the musical element "prosody" of the human voice and responds with a suitable tone. In other words, your dialogue will not be followed by a monotonous machine-made voice but a tone which reflects the patterns of a human voice adjusting the pitch, length, loudness and timbre.
A dialogue made over the onboard microphone will be accompanied by a suitable tone selected by HEARTalk™ from a list of pre-recorded voices. A speaker with connector harness is included in this product.
Also, by connecting a headphone to the headphone pin on the board, you will be able to output the response without anything to solder.
Power supplies come in two ways. USB miniB connector or JST PH connector (2 pins).
The list of responses can be changed to your own voice by connecting Windows PC via USB.
You can allow your Raspberry Pi or Arduino to control the project by exploiting the GPIO through-hole.
*Prosody: Patterns of rhythm, sound, stress and intonation in a language.
Features
MEMS silicon microphone on board
Speaker output or headphone output
Connects to PC via USB Mass Storage Class
Automatic conversation (at entry): WAV file to ADPCM compressed file
Status LED on board ((1 x power、1 x entry、1 x voice signal)
GPIO control
Serial interface on board
Supported OS:Windows Only
Mac、Linux are not suitable for programming due to mass storage.
Specification
Speaker Output:0.5 W class AB 8Ω
USB:CLASS 1.0 Mass Storage
GPIO:3.3 V Pull up/GND
Serial Interface:UART voltage 3.3 V
Operating voltage:3.3~5.5 V
Current consumption:typ 50 mA + speaker
Temperature range:-20~70℃(TBD)
For more details on the GPIO and the software, please refer to the Product page.
Includes
1 x HEARTalk™ UU-002 board
1 x 4Ω 1 W Speaker unit(case, harness, connector (assembled))
Above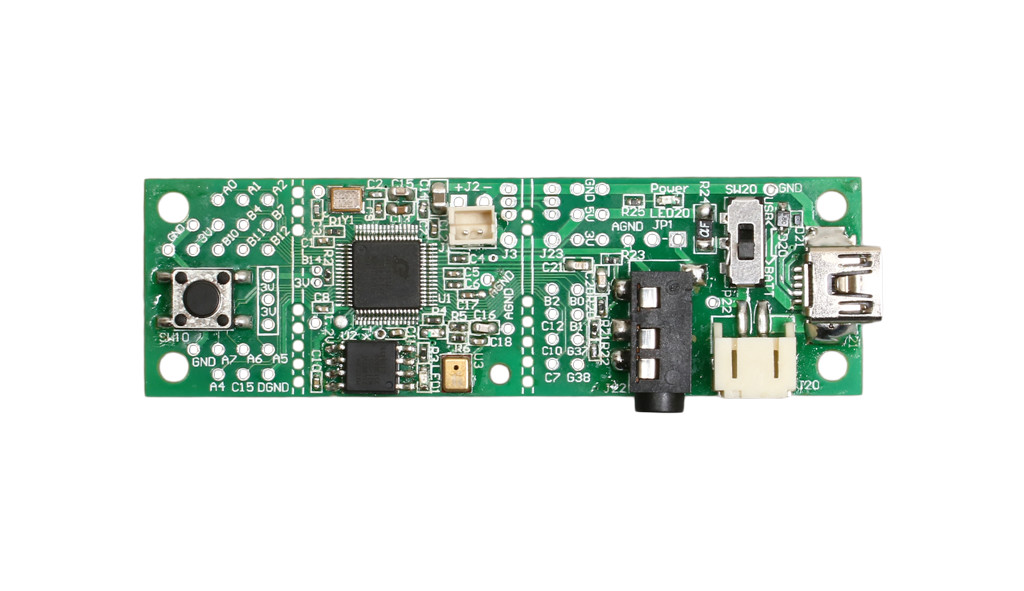 Speaker
Surface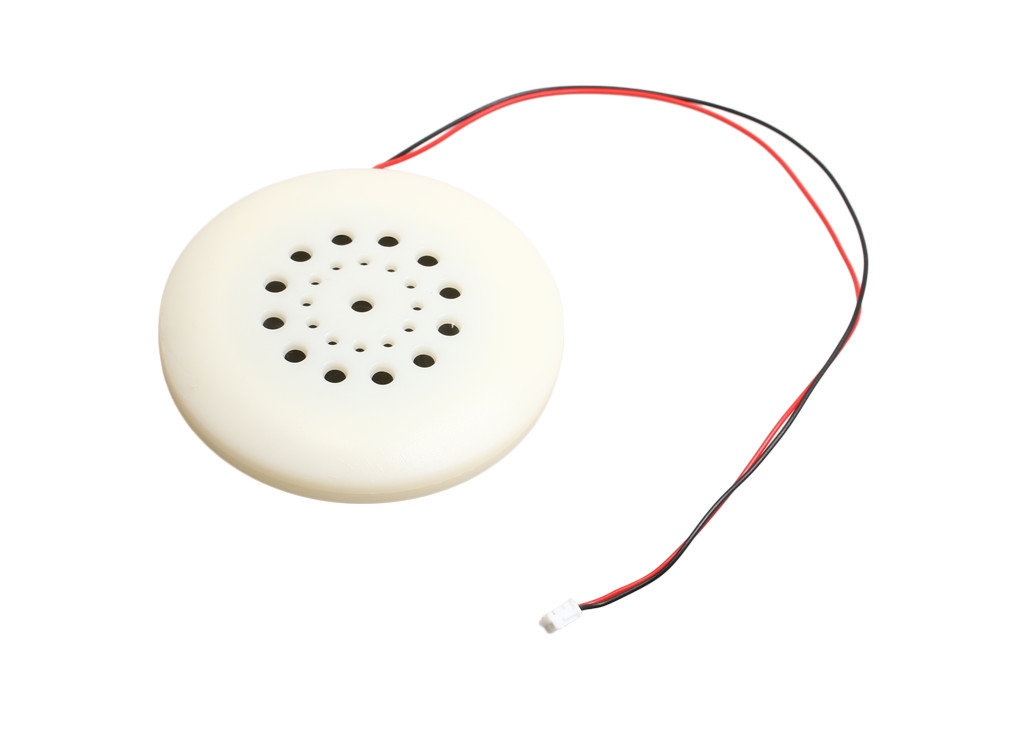 Back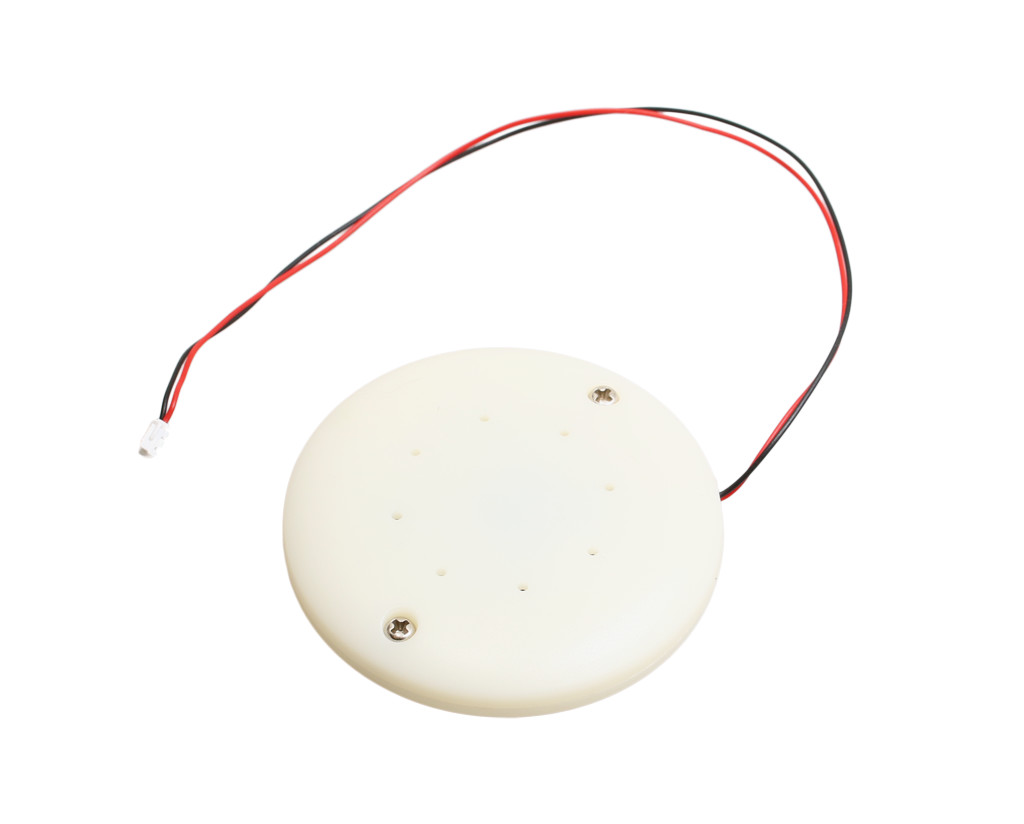 Bigger image of connector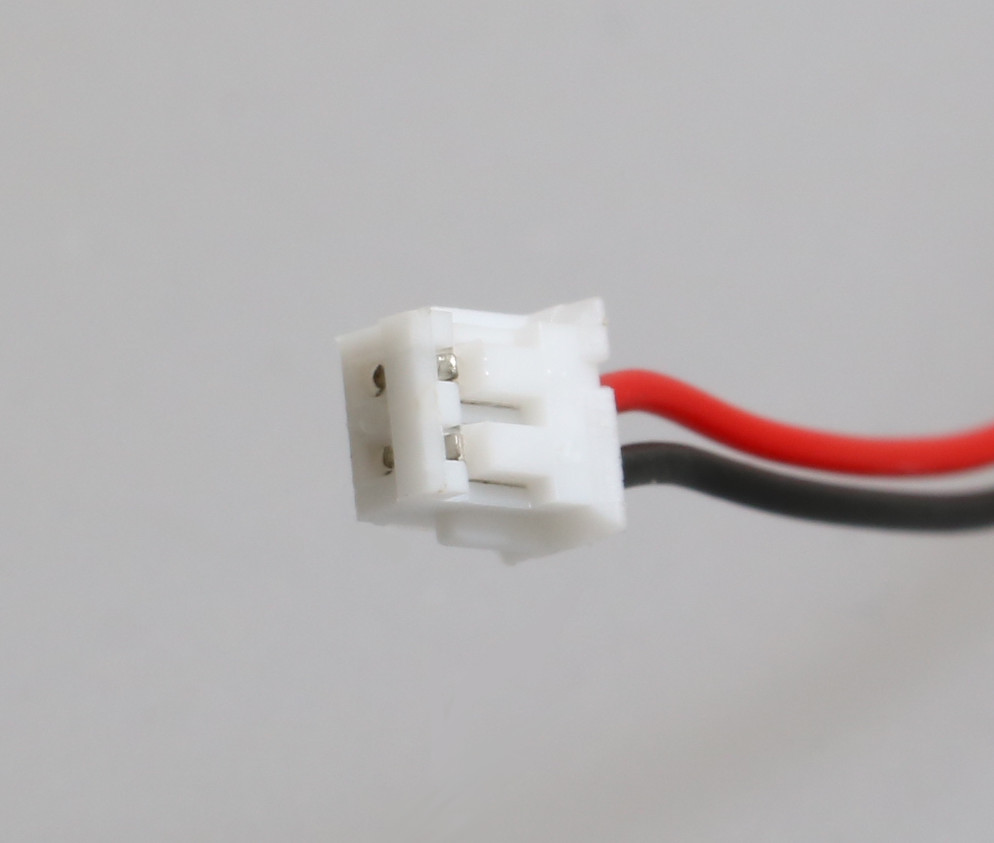 Microphone changed from electric condenser to MEMS silicon
JST PH 2 pin connector is designed on sideway
Firmware has been updated and size of supporting wav file is bigger(68 kByte → 272 kByte)
Changed speaker
Connector, harness is fully assembled
Battery box is not inclusive
Documents
HEARTalk™ is a registered trade mark of Yamaha Corporation
Related Product
The Arduino Uno is a microcontroller board based on the ATmega328. It has 14 digital input/output pins (of which 6 can be used as PWM outputs), 6 analog inputs, a 16MH ceramic resonator, a USB connection, a power jack, an ICSP header, and a reset button. It contains everything needed to support the microcontroller; simply connect it to a computer with a USB cable or power it with a AC-to-DC adapter or battery to get started.

Shipping Method:

EMS

Price:

29.95

USD