NTB0104 bidirectional level shifter breakout board
This is a breakout board for NTB0104GU12. NTB0104 breakout is a 4 bit wide, level converter which can translate low voltage IO signal bi-directionally. The voltage levels are 3.3 V and 1.8 V, 5 V and 1.8 V, 3.3 V and 1.8 V.
It works ideally for connecting 3.3 microcomputers such as Raspberry Pi, Arduino Due, and mbed to a 5 V device, or for connecting 1.8 microcomputers such as Edison to 5 V/3.3 V devices.
Features
Can convert bi-directional signal in 4 bit width.

Port A Supply Voltage: 1.2V -3.6V

Port B Supply Voltage: 1.65V - 5.5

Port A voltage should not exceed Port B.

Can connect ports by changing OE to "H" on Port A.

OE is connected to VCCA at standard state (Ports are connected).

DIP width is 500 mil.
Caution
If you want to use OE pin, please cut solder jumper on surface.

Please prepare pin headers separately and appropriate them for your intended use.
Surface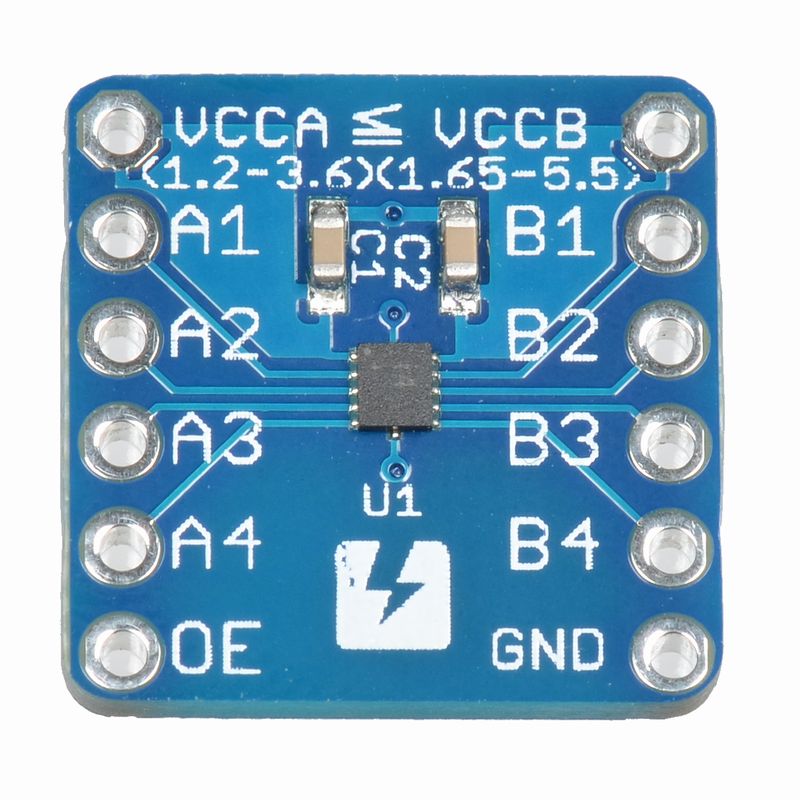 Back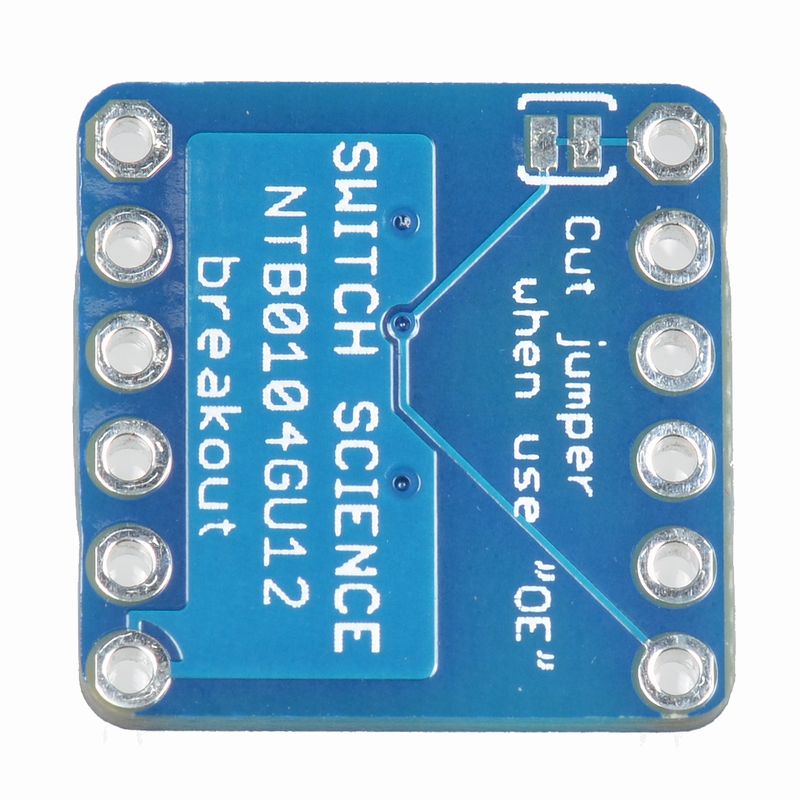 Documents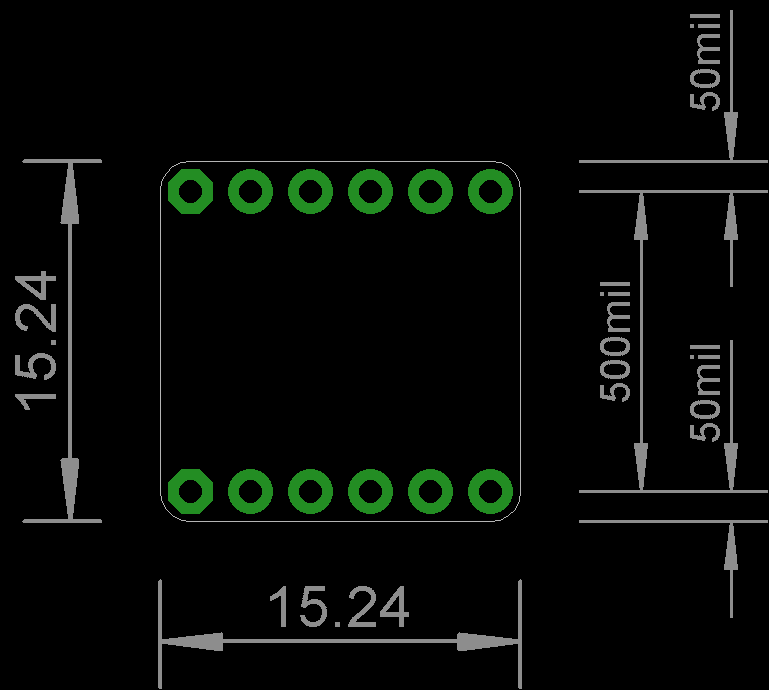 Related Product
Shipping Method:

EMS

Price:

2.39

USD

Jumper Wires M/M Pack of 10

Shipping Method:

EMS

Price:

3.34

USD

Multi voltage level converter with the Texas Instruments chip, TXS0108E, that performs bidirectional level shifting from any voltage to any voltage between 1.8V and 5V. It allows 8-bit bidirectional low-voltage conversion for a wide range such as 5V-3.3, V3.3V-1.8V, 5V-1.8V.

Shipping Method:

EMS

Price:

8.00

USD