Soldering iron thermometer shield for Arduino
Thermocouple Arduino shield that measures the temperature of a soldering iron. We recommend it for people who are having a hard time soldering, or want to know the temperature of the iron.
The I/O voltage correspond to both 3.3 V and 5 V Arduino shields.
How to use:Please refer to (Sorry only in Japanese)
Pin header is not included.
Surface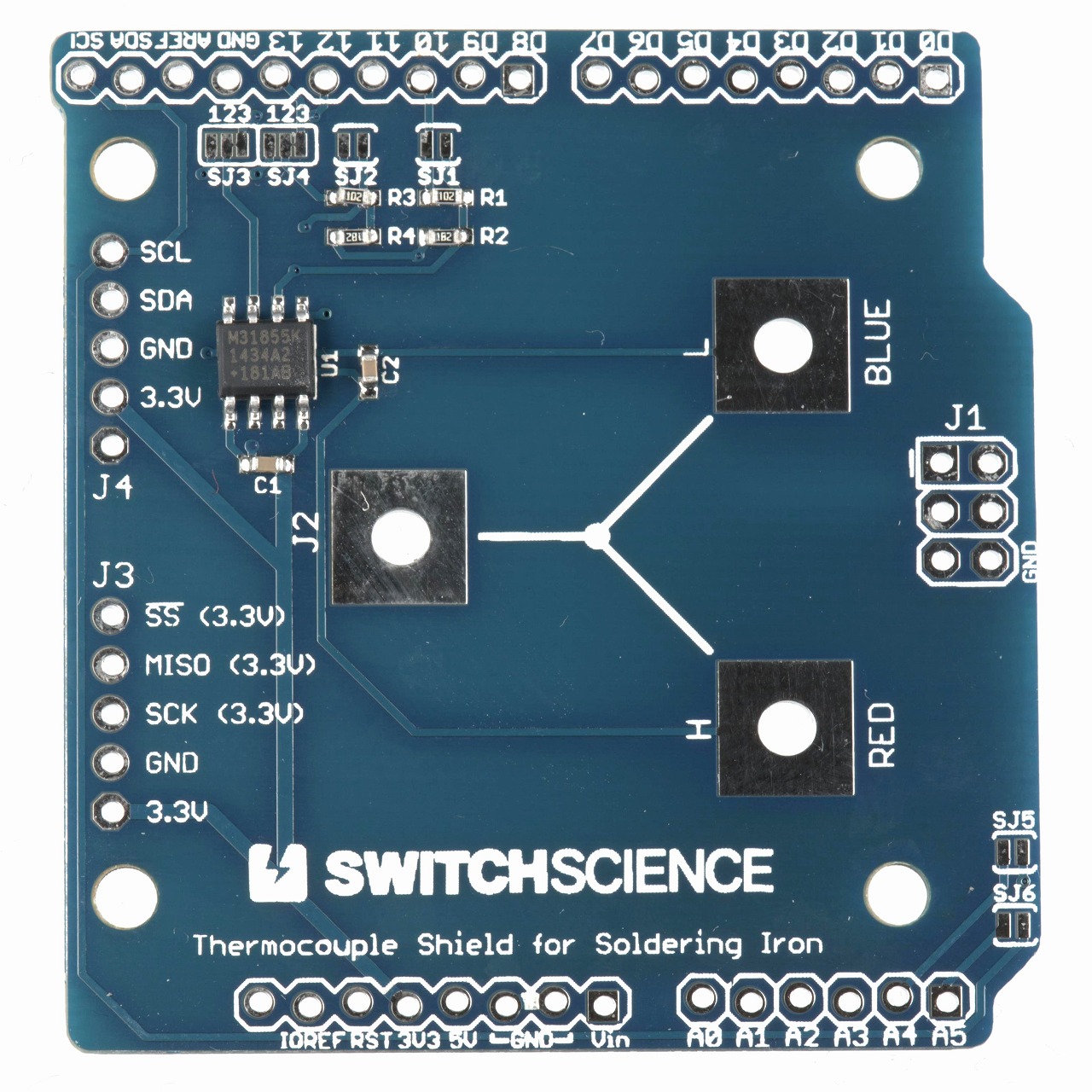 Back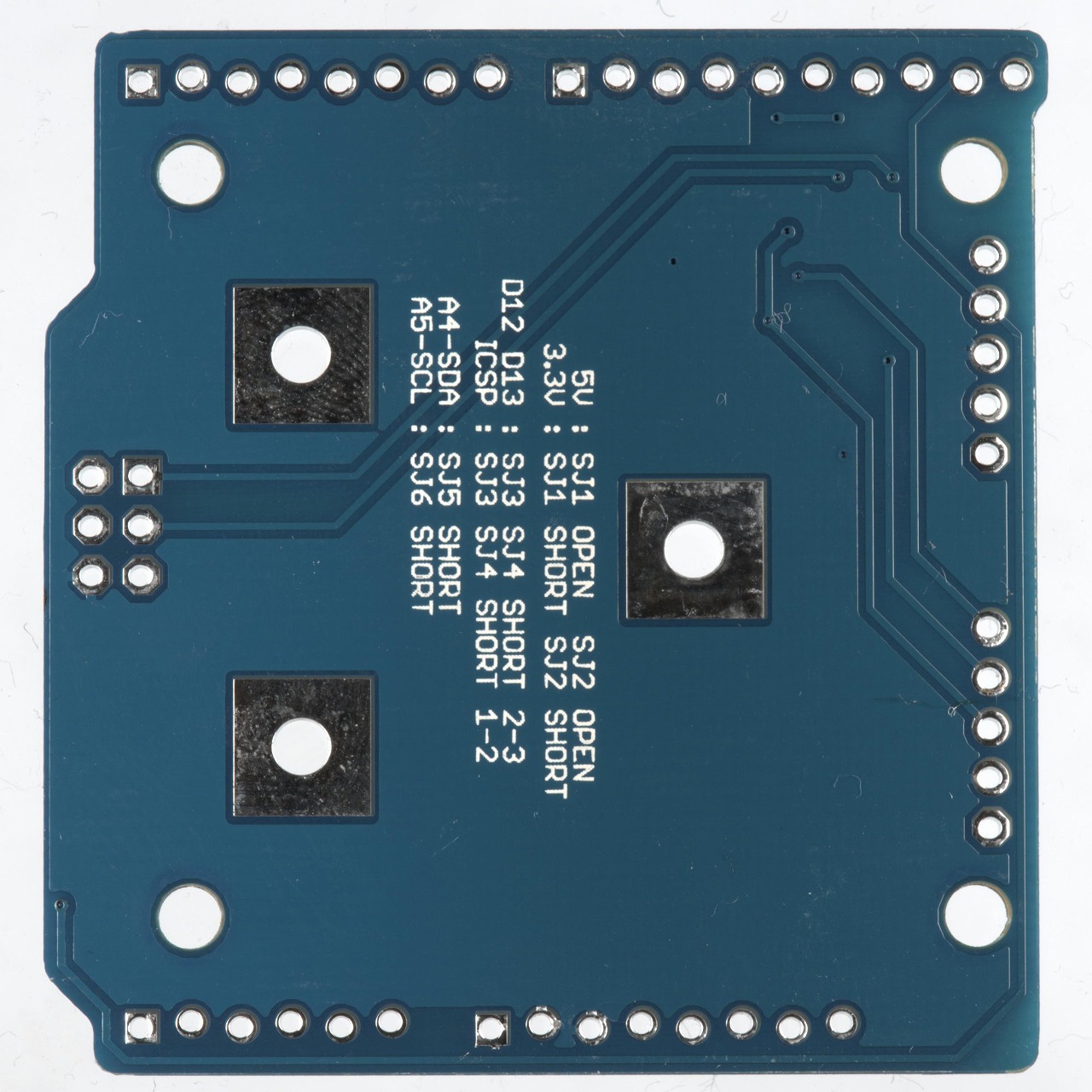 When it is on Arduino Uno R3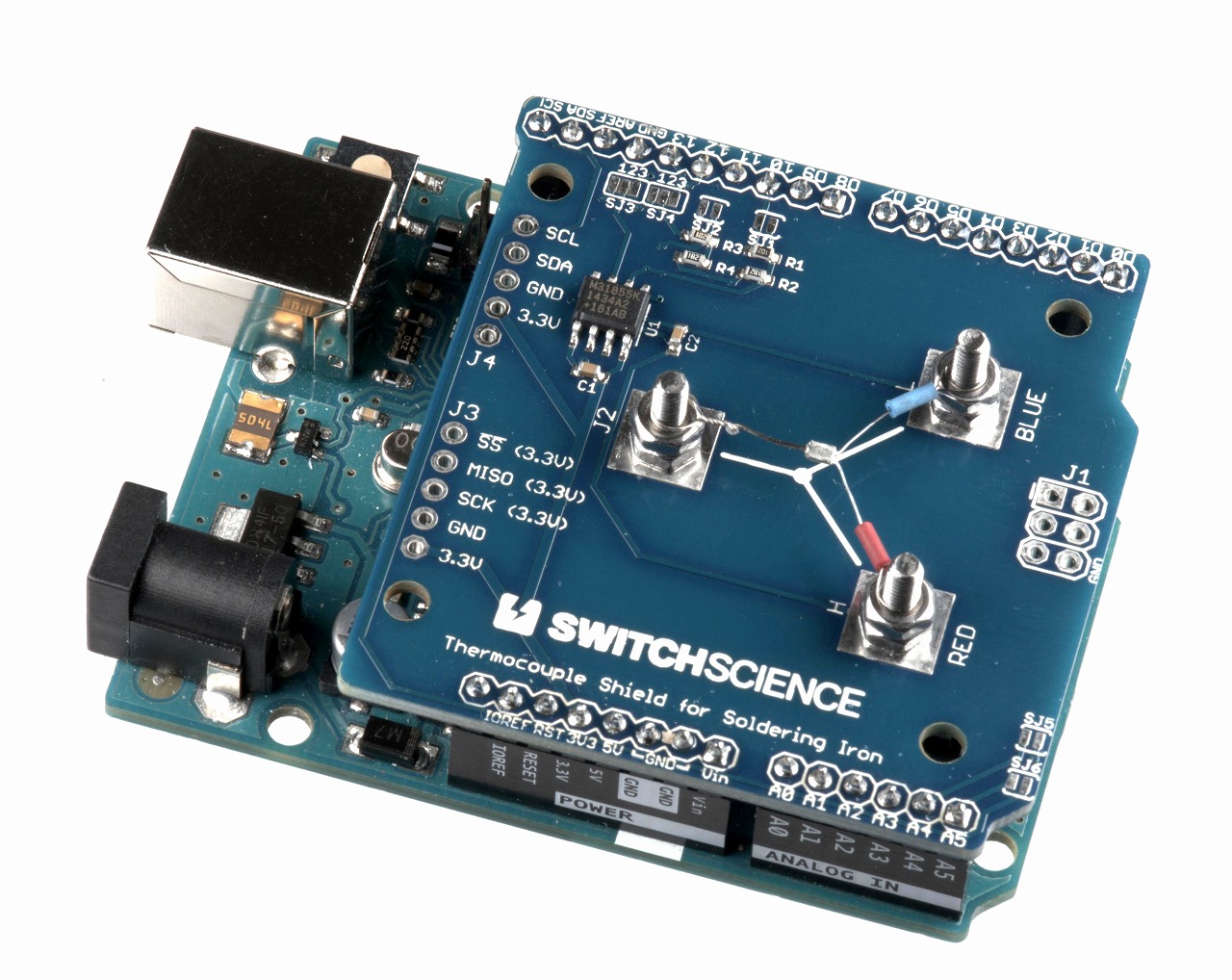 When it is connected to I2C small LCD board (3.3V)(sold separately)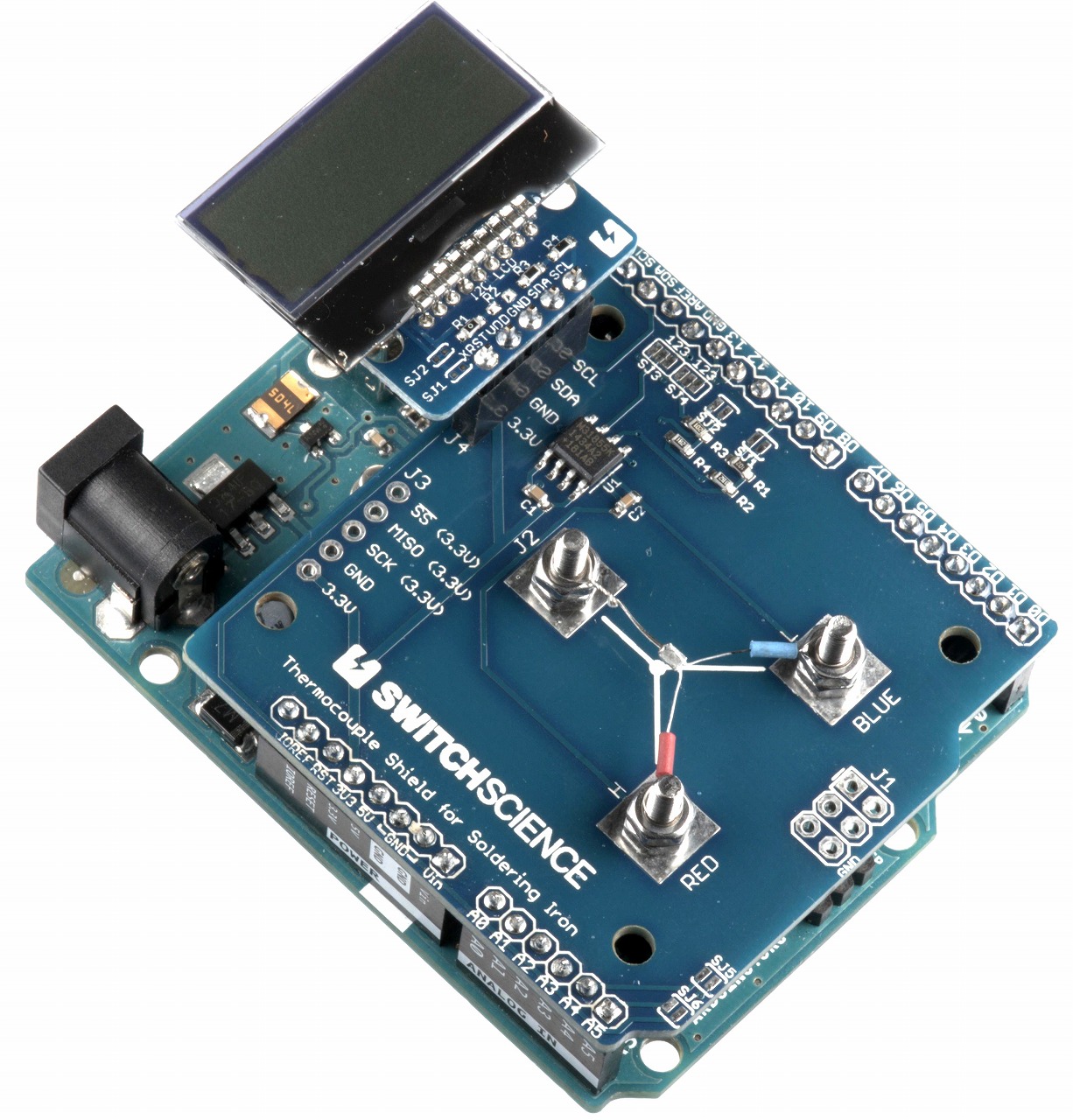 Features
Thermocouple:HAKKO 191-212
MAX31855 on board
Communication method:SPI
Can switch voltage (3.3 V to 5V) by short jumper SJ1 SJ2 (5 V at default)
Can switch SPI pins by short jumper SJ3 SJ4
12、13 pins (at default) or ICSP pin
I2C small LCD board (3.3V) Connectable
Short SJ5 and SJ6 when using A4 and A5 for I2C pin on LCD board
Includes
Shield × 1
M2.6×10 Stainless screw × 3
M2.6 Stainless nut × 6
HAKKO 191-212 Thermocouple (K Type) × 2
Documents
Related Product
Breadboard friendly, 2.54mm pitch, I2C controlled 8x2 characters LCD board for 3.3V microcontroller. It has the pull-up resistors for I2C bus in it.

Shipping Method:

EMS

Price:

8.61

USD

SPI bus controlled Type-K thermocouple sensor based on the Maxim MAX31855

Shipping Method:

EMS

Price:

28.00

USD

This item is retired.