Amp board kit for Super directional ultrasonic speaker
This amp board kit is for a super directional speaker which delivers sound only straight ahead by ultrasound. It works with the ultrasonic speaker, which is sold separately. The only part you need to solder is the power switch.
Includes:
1 x Amplifier PCB (assembled)
1 x Slide power switch for the amplifier PCB
Specifications:
Power input: DC 12 V, 1A, Outer diameter 5.5 mm, Inner diameter 2.1 mm Center-positive, Barrel-negative( you will need a DC12V 1A output AC adaptor. )
Audio input: 3.5 mm Stereo mini jack
Max number of ultrasound transmitters: 100 (for over 50 transmitters, you need 2 A AC adaptor)
You need to prepare an ultrasonic speaker separately
Where to solder the switch:
The switch is not pre-soldered. Make sure to solder it to the amp board prior to use.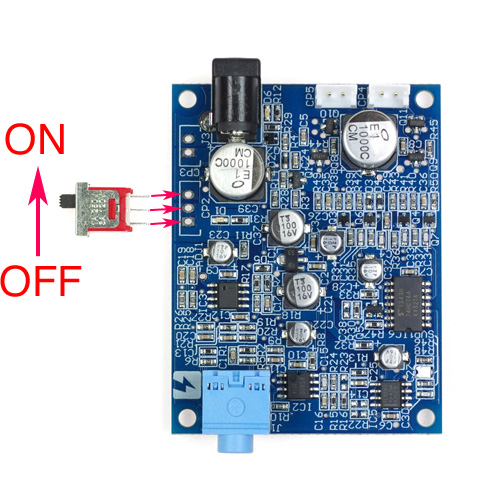 Related Product
Using ultrasound, the speaker kit sharply directs and sends audio only straight. It has many wave transmitters. Please note that you need to solder many points for assembling it.

Shipping Method:

EMS

Price:

200.00

USD

Speaker set for Super directional ultrasonic speaker which delivers sound only straight ahead by ultrasound.

Shipping Method:

EMS

Price:

120.00

USD